Bellabaci Cupping Therapy for the Face
Bellabaci Facial Cups are hand-squeezed vacuum suction cups based on the treatment successes of Ancient Chinese Cupping. Use it to cleanse pores, tone skin, stimulate blood supply, clear broken capillaries, enhance product absorption, and more.
Bellabaci facial cups provide optimal stimulation for the skin and underlying tissues (dermis and subcutaneous tissue). By improving blood circulation to the skin and by gently stimulating fibroblast cells, which produce natural collagen and elastin, your skin will reveal a healthy glow while plumping fine lines. Experience a relaxing, deep and comfortable massage while increasing circulation and exfoliating the skin. Facial massages are a great way to remove the day's stress from your face and help restore a healthy youthful glow to your skin.
Also excellent for tender upper arms.
Benefits of facial cupping include:
Pore cleanser tones skin and removes excess oil and dirt by penetrating deep below the skin's surface
Nourishes blood supply and increase skin suppleness
Strengthens renewing power & skin's resistance to harmful conditions
Helps firm skin
Improves and softens scar tissue
Smoothes stretch marks and clears broken capillaries
Improves skin tone and texture by gently stretching the fibroblast cells, stimulating them to produce better quality and quantity of natural collagen and elastin
Enhances product absorption
Expels toxins to be removed by the lymphatic system
Refines the pores
Improves micro-circulation
Lifts drooping muscles
Smoothes wrinkles and fine lines
Drains eye bags and double jaw
Loosens adhesions
Strengthens the vascular integrity of the face
---
A Facial Cupping Massage that is also an Anti Aging Treatment
---
Skin Get a Life Genie Oil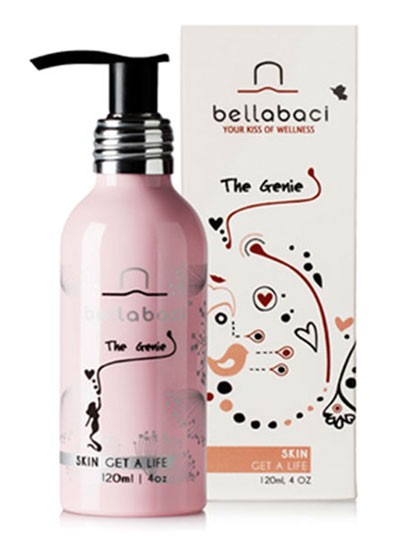 Enhance the use of the facial cups by using Skin Get a Life Genie oil. It starts as a lotion, and turns into a luxurious, smoothing oil, helping the cup to easily glide over your skin. It helps restore your skin in a natural and effective way. Handpicked, organic and powerful ingredients will bring back the spring that has sprung.
This powerful blend of organic essential oils and homeopathic synergies create an innovative formula rich with antioxidants, vitamins and essential fatty acids that repair, protect and regenerate compromised, damaged or irritated skin. It deeply balances moisture and oil levels while addressing the effects of aging and pollution exposure. It also lessens the appearance of scars and stretch marks, and restores skin resilience and elasticity to prevent future damage.
Skin feels softer and smoother while oil and moisture levels are replenished from the deepest to the most superficial layers of skin. Wrinkle reducing Argan oil assists to turn back the clock, while Rosehip seed oil (a natural derivative of Vitamin A/Retinol) addresses the skin restructuring process. The tissue rebuilding and repairing benefits of our formulation reduces the appearance of stretch marks. This Genie is not just packed with antioxidants, but also the highest quality of vitamins and essential fatty acids. It is also non-comedogenic, and leaves your skin silky-soft!
---
Bellabaci for Blackheads
Blackheads form when oil from the skin solidifies inside the pores. Ultimately this hardens and plugs the pore. As the plug oxidizes, it takes on a black appearance.
Bellabaci cups cleanse away blackheads with deep penetrating suction that remove excess oil from the pores before they become blackheads, leaving the skin clean and clear.
---