Bellabaci Skin Get a Life Genie
Restore your skin the natural and effective way with this Genie. Handpicked, organic and powerful ingredients will bring back the spring that has sprung. This powerful blend of organic essential oils and homeopathic synergies create an innovative formula rich with antioxidants, vitamins and essential fatty acids to repair, protect and regenerate compromised, damaged or irritated skin. It deeply balances moisture and oil levels while addressing the effects of aging and pollution exposure. It also lessens the appearance of scars and stretch marks and restores skin resilience and elasticity to prevent future damage.
Skin feels softer and smoother while oil and moisture levels are replenished from the deepest to the most superficial layers of skin. Wrinkle reducing argan oil will assist to turn back the clock while rosehip seed oil (a natural derivative of Vitamin A/Retinol) addresses the skin restructuring process. The tissue rebuilding and repairing benefits of our formulation reduces the appearance of stretch marks. This Genie is not just packed with antioxidants, but also the highest quality of vitamins and essential fatty acids. It is also non-comedogenic, and leaves your skin silky-soft!
Additional benefits of Skin Get a Life Genie
Reduces and improves scar tissue†
Smoothes stretch marks†
Restores loss of elasticity
Powerful wrinkle reducer
Increases cell turnover and cell metabolism†
Stimulates formation of healthy collagen and elastin†
High in antioxidants, vitamins and essential fatty-acids
Skin toning and tightening
Restores and balances skin oil and moisture levels deeply
Improves circulation and lymphatic drainage†
Repairs free-radical damage†
Skin protector against the elements (sun, wind, cold)
Dermal regenerator
Healing effect on skin conditions such as dermatitis, eczema or psoriasis†
---
Use with Bellabaci Body or Face Cups
For best results, use in conjunction with the Bellabaci Body Cups or Bellabaci Facial Cups. Combine genie oil and cups for a more potent treatment by allowing the deepest of product penetration, sending these effective ingredients exactly where they should go. Also available in combo set that includes the body cups.
Due to its small molecular structure, this Genie may be used on facial skin (preferably those not predisposed to oily or acne-type skins) and body skin with deeply penetrative and restorative actions.
---
The Science Behind the Genies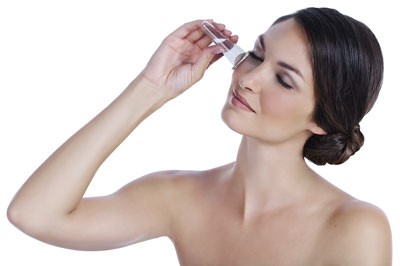 Bellabaci has created four unique oils, called Genies, that combine the benefits of homeopathy, aromatherapy, flower-remedies, and vibrational frequencies. They begin with organic, cold-pressed virgin coconut oil and add extracts from organic, wild-crafted plants. Each genie is blended in the strictest fashion to not compromise any of the benefits each component offers.
The luxurious feel of the Genies is due to the fact that they are a lotion that turns into an oil upon application, without the sticky feel that some lotions and gels have on your skin. The Genies also serve as a great moisturizer, are rich in antioxidants and vitamins, and are anti-fungal and hypo-allergenic.
Due to the small molecular structure of the ingredients, they penetrate deeply, but still have ample slip for your massage. The non-staining quality also gives you peace of mind that your clothing and linen will go unscathed.
Bellabaci uses the latest in natural preservatives, ensuring your product stays fresh and intact for up to 3 years if unopened.
Get your very own Genie in a Bottle today!
---
Instructions
Apply onto problem area daily, or as directed by your practitioner. For best results, use in conjunction with the Bellabaci Body Cups or Bellabaci Facial Cups. Also available in Combo Set.
CAUTION: Avoid throughout pregnancy or if sensitive to any of the listed ingredients. Keep out of reach of children.
Ingredients - Skin Get a Life Genie
Diligently selected wild harvested organic ingredients combined to create energetic remedies, synergized with years of expertise and wisdom, and more than a dash of innovation:
Cocos nucifera [Coconut oil]; Caprylic.Capric Triglycerides and Glycerine and Aqua and Sucrose Laurate; Rosa rubiginosa [Rosehip] seed oil, Argania spinosa [Argan] seed oil; Adansonia digitata [Baobab] seed oil, Phenoxyethanol and Ethylhexylglycerin, Sucrose Stearate and Sucrose Palmitate, Citrus aurantium amara [Neroli] flower oil, Citrus aurantium amara [Bitter orange] peel oil, Citrus reticulate [Mandarin] peel oil, Daucus carota sativa [Carrot] seed oil, Pelargonium graveolens [Geranium] leaf oil, Pogostemon cablin [Patchouli] leaf oil, Salvia sclarea [Clary sage] leaf oil, Bellis perennis [Daisy] extract, Hamamelis virginiana [Witch-hazel] leaf extract.
PARABEN FREE