Bellabaci Cellulite Be Gone Genie
The Cellulite Be Gone Genie oil contains the powerful restorative qualities of Bellabaci's formulation and will address cellulite contributors such as uneven skin surface, fluid retention, and uneven fat distribution. The orange peel effect has no chance against the effects of milk thistle and mandarin oil, while moringa stimulates new collagen and elastin to rejuvenate your skin. Bellabaci has incorporated the benefits of the incredible body cleanser and detoxifier, buchu as well as giving your thyroid function and metabolism a boost with bladderwrack.
On an emotional level, coriander seed oil addresses issues such as depression and eating disorders, which may impact the formation of cellulite.
Additional benefits of Cellulite Be Gone Genie:
Powerful detoxifier and body cleanser†
Breaks down uneven fat distribution
Restores skin elasticity
Increases blood circulation†
Supports healthy thyroid function†
Boosts metabolism
---
Use with Bellabaci Body Cups
For best results, use in conjunction with the Bellabaci Body Cups. Combine genie oil and cups for a more potent treatment by promoting deep product penetration, that sends these effective ingredients exactly where they should go. The cups also speed up the toxin elimination process through manual manipulation which closely simulates treatments performed by doctors and therapists.
Just 10 minutes per day will dramatically reduce your cellulite in no time at all! Also available in a Combo Set that includes the body cups.
---
The Science Behind the Genies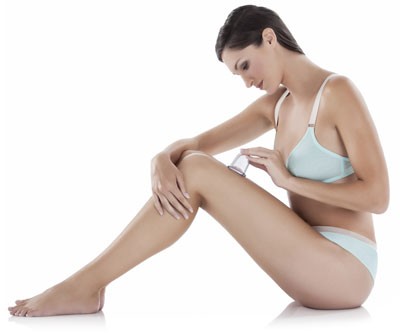 Bellabaci has created four unique oils, called Genies, that combine the benefits of homeopathy, aromatherapy, flower-remedies, and vibrational frequencies. They begin with organic, cold-pressed virgin coconut oil and add extracts from organic, wild-crafted plants. Each genie is blended in the strictest fashion to not compromise any of the benefits each component offers.
The luxurious feel of the Genies is due to the fact that they are a lotion that turns into an oil upon application, without the sticky feel that some lotions and gels have on your skin. The Genies also serve as a great moisturizer, are rich in antioxidants and vitamins, and are anti-fungal and hypo-allergenic.
Due to the small molecular structure of the ingredients, they penetrate deeply, but still have ample slip for your massage. The non-staining quality also gives you peace of mind that your clothing and linen will go unscathed.
Bellabaci uses the latest in natural preservatives, ensuring your product stays fresh and intact for up to 3 years if unopened.
Get your very own Genie in a Bottle today!
---
Instructions
Apply to problem area daily, or as directed by your practitioner. For best results, use in conjunction with Bellabaci Body Cups. Also available in Combo Set.
CAUTION: Avoid throughout pregnancy or if sensitive to any of the listed ingredients. Keep out of reach of children.
Ingredients - Cellulite Be Gone Genie
Diligently selected wild harvested organic ingredients combined to create energetic remedies, synergized with years of expertise and wisdom, and more than a dash of innovation:
Cocos nucifera [Coconut oil]; Caprylic.Capric Triglycerides and Glycerine and Aqua and Sucrose Laurate; Moringa oleifera [Moringa] seed oil; Sclerocarya birrea [Marula] seed oil; Phenoxyethanol and Ethylhexylglycerin, Citrus reticulate [Mandarin] peel oil; Citrus sinensis [Orange] peel oil; Coriandrum sativum [Coriander] seed oil; Agathosma betulina [Buchu] leaf oil, Calendula officinale [Calendula] flower extract, Fucus vesiculosus [Bladderwrack] extract, Hedera helix [Ivy] leaf extract, Taraxacum officinale [Dandelion] leaf extract.
PARABEN FREE