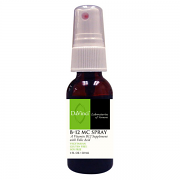 B-12 MC Spray

A Vitamin B-12 Supplement with Folic Acid from DaVinci Laboratories
1 oz Spray - OUT OF STOCK

OUT OF STOCK
This dietary supplement helps support energy as well as healthy blood and nerve cells. It combines 1000 mcg Vitamin B12 with the active form of Vitamin B6 and Folic Acid in an easy to use spray for sublingual application, and contains the same dosage as B 12 injections. This vegetarian formula is naturally sweet and contains 150 doses, which lasts 5 months for most people.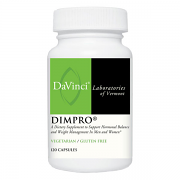 DIM PRO - Estrogen Metabolism Support

Estrogen Metabolism Support for Women and Men from DaVinci Laboratories
120 Capsules - 75 mg (COUPON APPLIED)

DIMPRO is an easily absorbable cruciferous vegetable compound shown to be highly effective for helping to manage estrogen dominance and related conditions. It is made with Bio-Response's patented enhanced absorption formula, making it more bio-available (usable) for your body.
Magnesium Citrate

An Enzyme CoFactor from DaVinci Laboratories
90 Capsules - 140 mg

Magnesium is important for hundreds of bodily processes and can have an effect on virtually every organ system within the body. Therefore, it is important to be sure that your body gets adequate daily amounts.