Digest Gold with ATPro by Enzymedica
Digest Gold™ is an advanced formula that breaks down carbohydrates, fats, fiber and protein. † The enzymes in Digest Gold support optimal digestion by helping the body absorb nutrients and convert food into energy. † Digestive well-being improves concentration and increases vitality. † Digest Gold is an excellent choice for individuals seeking a high-potency enzyme formula.
WINNER
2014, 2015, & 2016 VITY Digestive Support Formula
2013 NEXTY Award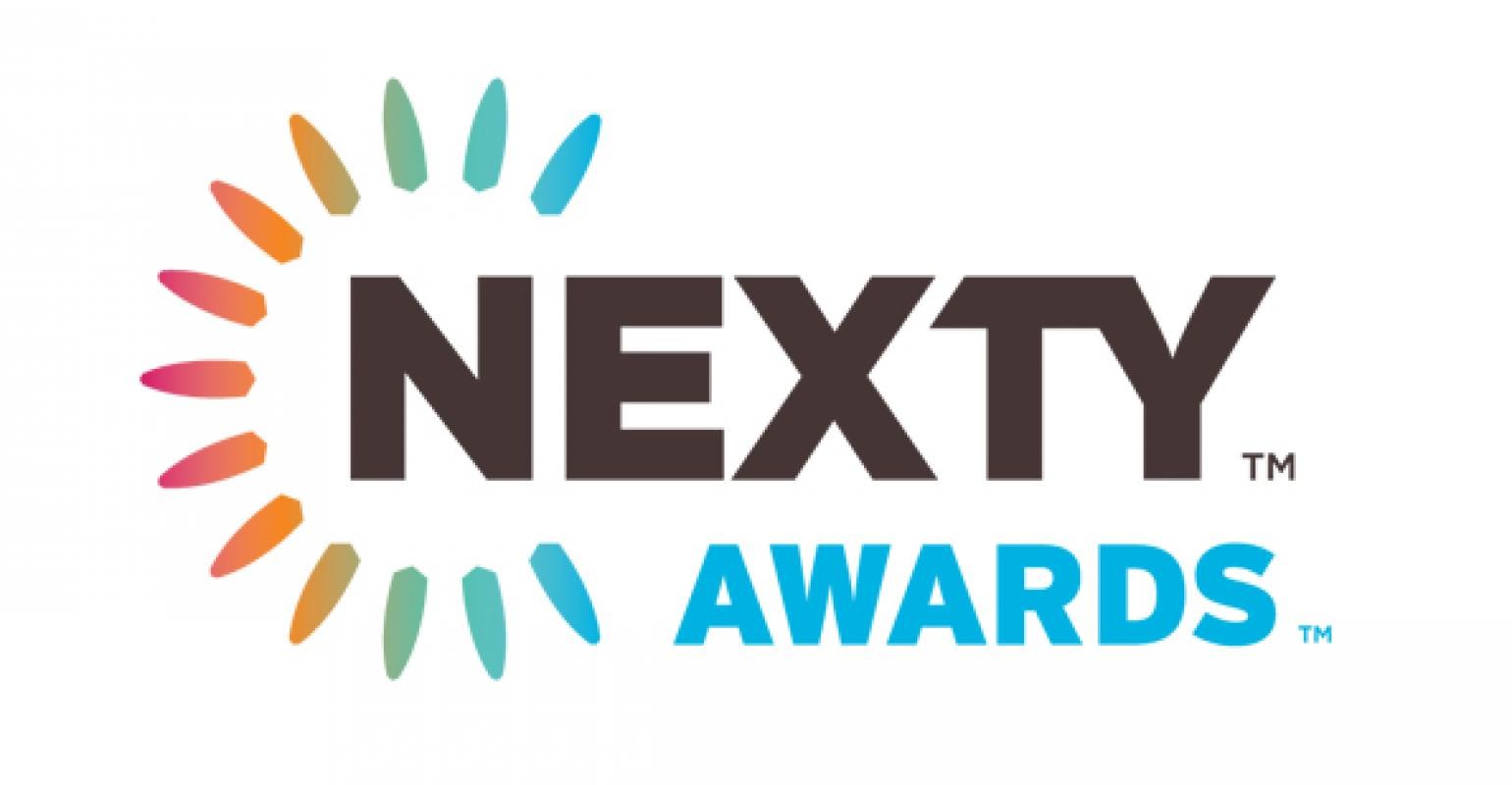 Ingredient Highlights for Digest Gold
Understanding the functions of various enzymes is helpful in seeing how a complete and complex blend of enzymes is important. For those who are uncertain about what types or how much of certain foods they can tolerate, taking Digest Gold can help.
Amylase Thera-blend - Breaks down starches (carbs) into smaller sugars. Good for gluten or phenol intolerance.
Protease Thera-blend - Breaks down protein, good for gluten or dairy intolerance.
Alpha Galactosidase - Breaks down the carbs in raw vegetables and legumes (beans, peas, and lentils), good for bean or vegetable intolerance.
Cellulase Thera-blend - Breaks down cellulose to help free nutrients in fruits and vegetables, good for bean or vegetable intolerance.
Lactase - Breaks down the milk sugar, lactose.
Beta Gluconase - Helps break down beta-glucan, a bioproduct of glucose digestion that may irritate the digestive tract when in overabundance.
Maltase - Breaks down carbohydrates, malt, and grain sugars. Good for disaccharide intolerance (inability to digest complex starches and sugars). (
Xylanase - Breaks down soluble fiber, good for vegetable or phenol intolerance.
Invertase - Breaks down sucrose into simple sugars (glucose and fructose). Good for sugar and dairy intolerance.
Pectinase (w/Phytase) - Breaks down pectin found in fruit. Good for fruit intolerance.
Hemicellulase - Helps break down hemicellulose (carbohydrates into glucose). Good for vegetable intolerance.

---
ATPro Blend
The ATPro™ Blend in Digest Gold is a combination of ATP, Magnesium Citrate, Phytase and CoQ10. Research has shown that ATP is present in the digestive tract by oral intake (unprocessed foods carry ATP) and it is used as a signaling molecule for many important processes. This signal is vital for timely, proper and complete digestion of food. † 1 Digest Gold contains 300,000,000 LCUs of ATP per capsule. Combining a full spectrum of digestive enzymes with ATPro, Digest Gold offers unsurpassed digestive support and is the #1 selling digestive enzyme formula on the market. ** †
ATP (Adenosine triphosphate) is produced in every cell and is found in all raw foods. Without ATP, nutrients would not be able to pass through the cell membrane, so it allows cells to benefit from the nutrition in food. A combination of natural aging, lack of exercise and eating cooked and processed foods can significantly increase the demand to produce large amounts of ATP, making it difficult for the body to keep up. Even those living a healthy lifestyle may be challenged with a constant state of energy deficiency. A digestive supplement that provides ATP and enhances ATP production may help offset such a deficiency. †
**According to SPINS, a market research and consulting firm for the Natural Products Industry.
---
Enzymedica Digest Gold Video
---
Why We Need Digestive Enzymes
Enzymes are destroyed in cooking and processing foods
Natural enzymes in our bodies begin to decrease in the late 20s
Stress, medications, eating on the run, not fully chewing food can all affect our ability to digest properly
Some lack enzymes due to genetics, ethnicity, lifestyle, or trauma which leads to food intolerance
To support overall digestive health regardless of natural enzyme levels
Occasional gas and bloating are often the result of poor digestion. Although they bring a wealth of healthful benefits, the complex carbohydrates found in beans, certain vegetables and fruits, whole grains, and other fiber-rich foods such as seeds, contain a variety of resistant starches and related polysaccharides that are difficult for the body to break down.
If the body does not produce the enzymes necessary to break these foods down into easily digestible carbohydrates, fats, proteins, or other nutrients, the whole body can suffer. When not broken down, these foods begin to ferment, producing gas and bloating.† In addition, other symptoms - that may not seem related to what you eat - may surface such as headaches, fatigue, difficulty focusing or sleeping, unexplained rashes, and more.†
---
Thera-Blend for Enzyme Strength and pH Range
Digest Gold contains amylase, lipase, cellulase and protease Thera-blend™ enzymes, for breaking down carbohydrates, fats, fiber and protein, respectively.
Thera-blend™ is an exclusive process that combines multiple strains of enzymes that work in various pH levels. Thera-blend enzymes have been shown to be three times stronger and work more than six times faster than leading digestive supplements. †
"By combining multiple strains of enzymes that have a different optimal pH range, blends achieve greater activity over a broader pH range. Lab tests show Enzymedica Thera-blend enzymes are 3x strong and work 6x faster than leading digestive supplements." - Enzymedica Thera-Blend Page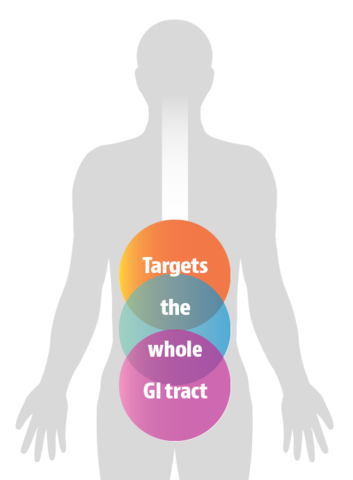 Thera-blend enzymes break down multiple bonds of various food types, targeting the whole GI tract and resulting in better digestion and absorption.
pH levels are different in each step of digestion. For enzymes to pass through or work in each area, they must be able to withstand these variations to be effective in the next stage. From stomach to pancreas to small intestine pH levels vary from 1.0 to 8.0, and each requires different types of enzymes for proper food break-down and nutrient absorption.
Thera-blend™ is an exclusive process that combines multiple strains of enzymes that work in various pH levels. Thera-blend enzymes have been shown to be three times stronger and work more than six times faster than leading digestive supplements. †
---
Choosing the Right Digestive Product for You
This chart can be helpful in choosing the right product for you out of Enzymedica's three main complete digestive enzyme products. Determine your needs, and click on the product name to learn more.
CONSIDER THIS PRODUCT IF:
Digest
Basic
Digest
Digest
Gold
Digest Gold
+ Probiotics
You are sensitive to supplements

✔

✔

You have occasional gas and bloating

✔

✔

✔

✔

You want enhanced digestive support

✔

✔

✔

You have multiple digestive complaints

✔

✔

You want the highest potency enzyme blend

✔

✔

You want probiotics with your digestive enzymes

✔
Not sure which Enzymedica product is right for you? Take their DIGEST TEST to find out!
---
Digestive Enzymes and Food Intolerance
In an ideal world, we would eat enough raw, unprocessed food to supply ample enzymes in addition to those that naturally occur in our bodies. Digestive Enzymes are required to break down all types of foods into small enough particles that our bodies can use. The reality is, our bodies only produce so many enzymes, which also need time to replenish in between meals.
When enzyme production is reduced, or other factors prevent the ability to produce sufficient enzymes, our bodies suffer. Not only can temporary discomfort such as gas, indigestion, or bloating occur, but the lack of enzymes prevents our bodies from absorbing the necessary nutrients for overall health and wellness.
If enzyme deficiency isn't offset with the help of digestive enzyme supplements, a variety of food intolerance symptoms can occur.
Food intolerance is simply the inability to fully digest, or break down, certain types of foods due to not having enough of a certain type of enzyme. Depending on your specific health history, your food intolerance may be permanent or temporary.
Otherwise known as a "digestive enzyme deficiency", a permanent food intolerance means your body doesn't have the normal levels of enzymes for digesting certain types of foods, with severity varying from person to person. You may find you need to remove certain foods all together, or simply keep your portions to a minimum in any given meal or period of time.
However, occasional intolerance may be due to the normal reduction of enzymes that occurs with age or other factors that temporarily affect digestion. Symptoms may vary from minor stomach upset after a meal containing the offensive foods, or ongoing symptoms due to the inability to pinpoint which foods are causing the problem.
In either case, you may find the advanced formula in Digest Gold with ATPro provides you with the ideal amount of support for healthy, balanced digestion.
On the other hand, if you are able to pinpoint the specific type of food that is causing indigestion, gas, or bloating, whether permanent or temporary, you may find that a digestive enzyme such as BeanAssist, PhenolGest, Lacto or VeggieGest is all you need.
---
---
About Enzymedica
Enzymedica is a Florida company that was founded in 1998 with the purpose of offering their customers the highest-potency enzyme products possible. Today, as one of the leaders in the industry, they still strive for no less.
All of their products are made from only the highest quality enzymes and contain absolutely no fillers to ensure purity. Every product is 100% vegetarian, and they seek out vegan and Kosher ingredients whenever possible. Each product is specifically formulated to provide targeted support for common digestive discomforts, food intolerances, cardiovascular health, proper immune function or healthy inflammatory responses.
Enzymedica's Quality Pledge
They respect consumers' desire to make healthy dietary choices. Enzymedica routinely tests their products for gluten and other ingredients in accordance with cGMP guidelines.
---
Further Reading
Supplement Facts - Digest Gold by Enzymedica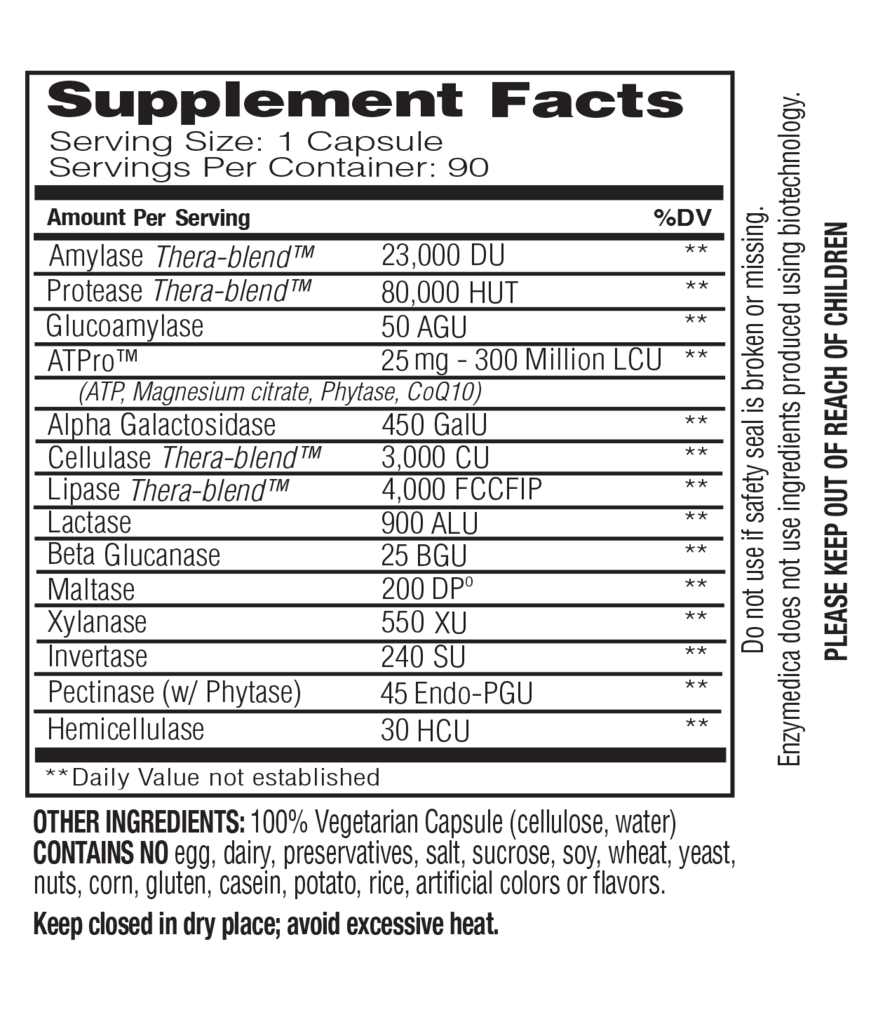 Serving Size: 1 Capsule
Servings Per Container: 45, 90, 120, or 240
Other Ingredients: 100% Vegetarian Capsule (cellulose, water)
This product does not contain egg, dairy, preservatives, salt, sucrose, soy, wheat, yeast, nuts, corn, gluten, casein, potato, rice, GMOs, artificial colorings or flavorings, and is suitable for vegetarians and vegans.
NON-GMO. VEGAN & KOSHER. NO FILLERS ADDED.
Storage: Keep tightly closed in a dry place; avoid excessive heat.
CAUTION: Please keep all supplements out of children's reach. Consult a physician prior to use if pregnant or nursing
Manufactured by Enzymedica, Inc., 771 Commerce Drive, Venice, FL 34292-1731
Click Supplement Facts box to see larger image