Purify™ Intestinal Cleanse by Enzymedica
Purify™ Intestinal Cleanse is a comprehensive 10-day program to detoxify and re-balance intestinal microbes, containing botanicals that work quickly to promote a balanced intestinal environment.†
A specialized target release capsules helps to deliver these ingredients in an optimal manner for improved absorption. It is crafted from the finest herbal ingredients that have been carefully chosen and standardized for consistent quality.
---
Ingredient Highlights for Purify™ Intestinal Cleanse
Berberine - Berberine boasts numerous studies demonstrating its positive impact on general digestion, occasional diarrhea, and the microbial environment of the digestive tract.†


Oregano - Which has attracted the attention of scientists for its ability to influence the microbiome.†


Wormwood Leaf - A super-herb originally used in Africa for it's cleansing and purification abilities.†


Cinnamon Bark Extract - More potent than the dried spice, this extract has been shown to have positive effects on healthy blood sugar levels and maintaining a healthy intestinal tract.†
This product can be used in conjunction with the Purify Complete Body Cleanse Kit or on its own.
---
Formulated by Dr. Michael Murray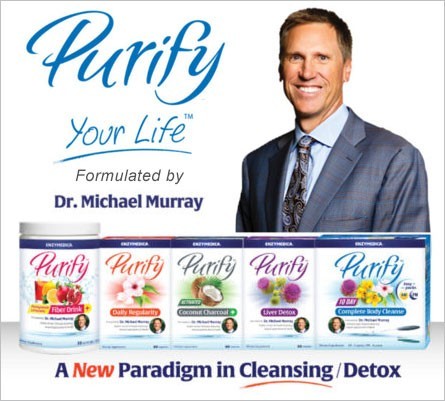 Enzymedica's Purify™ line of products is formulated by Michael T. Murray, N.D., author of over 30 books featuring natural approaches to health.
Dr. Murray has dedicated his life to educating physicians, patients, and the general public on the tremendous healing power of nature. In addition to his books, which have cumulative sales of over five million copies sold, Dr. Murray has written numerous articles for major publications, appeared on hundreds of radio and TV programs, and lectured to hundreds of thousand people nationwide.
"One of the great myths about natural medicines is that they are not scientific. The fact of the matter is that for most common illnesses there is greater support in the medical literature for a natural approach than there is for drugs or surgery." - Dr. Michael Murray
---
---
About Enzymedica
Enzymedica is a Florida company that was founded in 1998 with the purpose of offering their customers the highest-potency enzyme products possible. Today, as one of the leaders in the industry, they still strive for no less.
All of their products are made from only the highest quality enzymes and contain absolutely no fillers to ensure purity. Every product is 100% vegetarian, and they seek out vegan and Kosher ingredients whenever possible. Each product is specifically formulated to provide targeted support for common digestive discomforts, food intolerances, cardiovascular health, proper immune function or healthy inflammatory responses.
Enzymedica's Quality Pledge
They respect consumers' desire to make healthy dietary choices. Enzymedica routinely tests their products for gluten and other ingredients in accordance with cGMP guidelines.
Supplement Facts - Purify™ Intestinal Cleanse by Enzymedica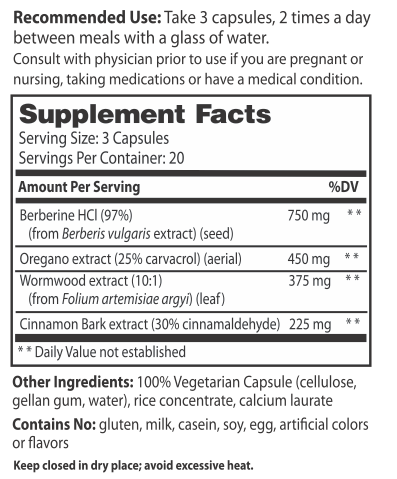 Serving Size: 3 Capsules
Servings Per Container: 20
Other Ingredients: 100% Vegetarian capsule (cellulose, gellan gum, water), rice concentrate, calcium laurate.
Contains No: gluten, milk, casein, soy, egg, artificial colors or flavors.
NON-GMO & VEGAN.
Storage: Keep tightly closed in a dry place; avoid excessive heat.
CAUTION: Please keep all supplements out of children's reach. Consult with a physician prior to use if pregnant or nursing, taking medications or have a medical condition.
CALIFORNIA RESIDENTS ONLY WARNING: This product contains a chemical known to the State of California to cause birth defects or other reproductive harm.
Manufactured by Enzymedica, Inc., 771 Commerce Drive, Venice, FL 34292-1731
Click Supplement Facts box to see larger image
Suggested Use - Purify™ Intestinal Cleanse by Enzymedica
Take 3 capsules, 2 times a day between meals with a glass of water.
Consult with a physician prior to use if pregnant or nursing, taking medications or have a medical condition.