Nascent Iodine - Evolutionary Iodine Supplementation
Iodine helps the body normalize thyroid function. Nascent iodine is recognized by the body as the same iodine that is produced by the thyroid gland and is absorbed effortlessly by the body.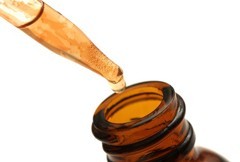 Nascent Iodine is a highly energizing and absorbable form of atomic iodine. It contains Pureodine Resublimated Iodine in a base of vegetable glycerin and purified water.
Nascent iodine is an evolutionary advancement in iodine supplementation. Conventional iodine is a molecular structure and nascent iodine is in atomic form. The Purodine™ process microencapsulates this atomic iodine, enhancing its stability and improving bioavailability. It's a non-toxic form of elemental iodine without the addition of iodides.
---
The Importance of Iodine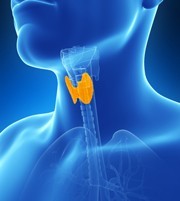 Traditionally, the importance of iodine was focused on its role in the normal functioning of the thyroid gland, particularly for the production of T3 and T4 hormones, and the regulation of metabolism. However, as the understanding of this nutrient has progressed, the role of iodine in the body far surpasses what most thought. It's not only necessary for overall health, but it's a crucial component in the detoxification process.
Iodine is an integral and essential part of healthy DNA integrity (both developmentally and throughout life), immunity, metabolic balance, endocrine function and cardiovascular health.
However, there is currently an iodine deficiency crisis—Over 50% of the population is either deficient in iodine or shows some symptoms of iodine/thyroid related deficiencies.
An iodine-enriched thyroid and healthy iodine levels in body tissues are vital to fighting immune incursions, the effects of environmental contaminants, and rising levels of planetary-based radiation pollution.
---
The Purodine™ Process
Effective iodine uptake can only be accomplished when the bound forms of iodine (as iodides and iodates) are separated, clarified and purified from impurities to become a USP-grade elemental iodine. However, this initial state makes the iodine highly reactive and toxic. Typically, iodine processors then rely on an iodide to dissolve and partially congeal this form of pure elemental iodine.
The uniqueness of the Pureodine™ process that is utilized in Nascent Iodine from Harmonic Innerprizes is that it becomes nano-colloidal-ized and transformed into a stable, non-toxic form of elemental iodine without the addition of iodides. From a clinical and supplemental perspective this latter point has important and far reaching ramifications unique to the transformed monatomic, nascent form of iodine.
One of the most outstanding features of the Pureodine™process is that it is a true glycerite of the nano-colloidal mono elemental iodine matrix—the only true glycerite of nanocolloidal iodine available. Instead of adding glycerine after processing the iodine with another solvent, the Purodine Process involved adding USP grade Kosher Certified 100% vegetable glycerin.
Part of this processing technology makes the former elemental iodine non-toxic and imparts astounding stability, preservability, and versatility. At no time is the raw iodine subjected to direct heat, toxic chemical solvents or alcohol.
Supplement Facts - Nascent Iodine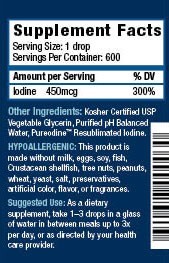 Suggested Use - As a dietary supplement, take 1 to 3 drops in a glass of water in between meals up to 3x per day, or as directed by your healthcare provider.
Click to see entire label
SHAKE WELL BEFORE USING
Take on an empty stomach 30 minutes before or 1 hour after meals, medications and/or supplements. Taking it late in the day could raise your energy levels and keep you awake at night. It is recommended to take before breakfast, before lunch, and then again before 4pm.
Caution: If you are pregnant, may become pregnant, are breastfeeding, have thyroid irregularities, or taking prescription drugs; consult your physician before taking this product. Keep out of the reach of children.
Manufactured by Harmonic Innerprizes, Inc.