MANUFACTURER CURRENTLY OUT OF STOCK. ETA UNKNOWN.
Having beautiful & radiant skin has never been so easy, or so delicious! NeoCell Beauty Bursts deliver a combination of easily-absorbed beauty nutrients in delectable, gourmet soft chews. Great for on-the-go. Just toss a few chews into your purse for a quick treat or for whenever you skip taking your other collagen supplements at home.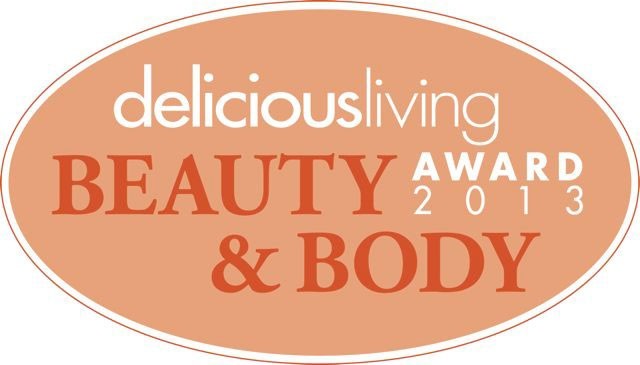 2013 "Best of Natural Beauty" Better Nutrition Magazine
2013 "Best Beauty Supplement" Delicious Living Magazine
Feed Your Skin with a Delectable Burst of Nutrients:
These three beauty nutrients work together to build beautiful skin from the inside out in an all-natural formula bursting with fruity flavor.†
Collagen Types 1 & 3 - The body's beauty protein with 19 amino acids only found in collagen that are necessary for the health, hydration, and regeneration of skin, muscles, bones, hair and nails. Collagen also strengthens and smooths skin, and reinforces hair and nail collagen fibers.† Derived from pharmaceutical food grade bovine collagen.


Hyaluronic Acid - Known as "Nature's Moisturizer", it works with collagen to hydrate the skin, and promote elasticity and renewal.†


Vitamin C - Works with collagen to help to promote the production of fibroblasts, the cells that make up the connective tissues of skin and ligaments.†
---
5 Reasons to Supplement with Collagen Types 1 & 3
Collagen Types 1 & 3 comprise 90% of the body's collagen


By age 40, collagen production is down by 25% and by age 60, it's down by 50%. In addition to age, lifestyle choices like consuming high amounts of sugar, exposure to environmental factors (smoke and unfiltered sunlight), and chronic stress can also deplete collagen reserves.†


One third of your body's protein comes from collagen, and that collagen production steadily decreases after the age of 25. So, taking your daily dose of collagen may be just as important as your multivitamin.†


Collagen is vital in the repair and maintenance of connective tissues. This improves elasticity in tendons and ligaments, increases circulation, and adds to improvements on the skin's surface, such as the promotion of wound healing.†


High-quality, hydrolyzed collagen supplements increase the body's ability to absorb and assimilate, which helps to stimulate natural collagen production.†
---
---
About NeoCell
NeoCell has been developing and manufacturing all natural, premium anti-aging formulas for over 20 years and is the leading collagen brand in the world. Their products are naturally based, not synthetic, and are designed to promote youthful health, beauty and total body wellness. They manufacture their own products using carefully sourced food-grade raw materials and their facility exceeds all GMP standards. They strive to continuously bring the best to their customers – products that they and their own families are proud to use, made with Nutrients You Can Trust®.
Supplement Facts - Beauty Bursts by NeoCell
Fruit Punch
Other Ingredients: Rice syrup, dried cane syrup, natural flavors, sunflower lecithin, sunflower oil, citric acid, malic acid, fruit and vegetable juice for color, glycerin, citrus bioflavonoid.
See FULL LABEL
---
Does Not Contain: Soy, wheat, lactose, palm oil, starch, yeast, or artificial flavors. GLUTEN FREE.
ALLERGY WARNING: May contain trace amounts of naturally occurring sulfite residue.
Warning: If you are pregnant, nursing, or have a medical condition, consult your physician before using this product. KEEP OUT OF REACH OF CHILDREN.
Store in a cool, dry place.
Manufactured by NeoCell Corporation.
Suggested Use - Beauty Bursts Chews by NeoCell
Take 2 to 4 chews daily.
† These statements have not been evaluated by the U.S. Food and Drug Administration (FDA) or EnergeticNutrition.com. This product is not intended to diagnose, treat, cure or prevent any disease. The information provided on this site is for informational purposes only and is not intended as a substitute for advice from your physician or other health care professional or any information contained on or in any product label or packaging. You should not use the information on this site for diagnosis or treatment of any health problem or for prescription of any medication or other treatment. You should consult with a health care professional before starting any diet, exercise or supplementation program, before taking any medication, or if you have or suspect you might have a health problem, or are pregnant. When you receive an item, carefully read all labels, warnings, and directions before use. Actual product packaging and materials may contain more and/or different information than shown on this website.