NeoCell Beauty Infusion is an all natural solution for youthful, radiant beauty that starts from the inside.
This refreshing drink mix is infused with essential nutrients that work together to strengthen hair, skin and nails, hydrate the skin, and provide antioxidant power against environmental damage. Recapture that vibrant glow from the inside out with a beauty supplement your skin and taste buds will crave.†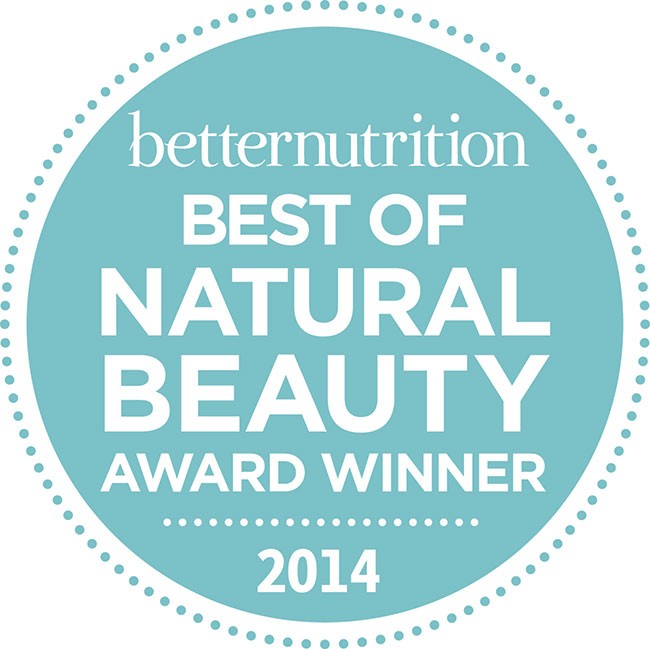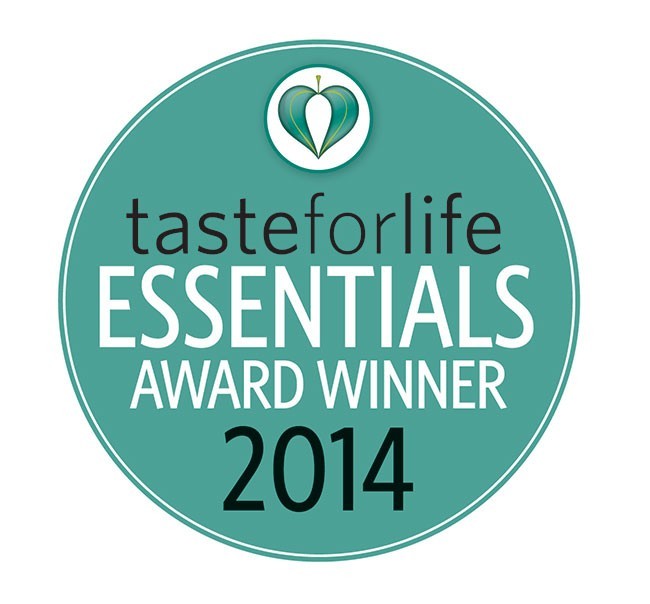 Beauty Infusion Ingredient Highlights
Just one delicious scoop delivers these ingredients and their potential benefits.
6,000mg NeoCell Hydrolyzed Collagen™ Type 1 & 3 - Specific amino-acid proteins that are necessary for the health, hydration, and regeneration of skin, muscles, bones, hair and nails. † Derived from pharmaceutical food grade bovine collagen.


120mg Vitamin C (as ascorbic acid) - Works with collagen to help to promote the production of fibroblasts, the cells that make up the connective tissues of skin and ligaments.†


50mg Hyaluronic Acid - Complements and supports collagen production by helping to maintain skin moisture and hydration levels.†


3,000mcg of Biotin - An essential B vitamin that supports hear health and shine and promotes strong, smooth nails.†


50mg Alpha Lipoic Acid - Provides additional antioxidant benefits as it works with Vitamin C to defend agains free radicals, unfiltered sunlight, and environmental toxins.†
---
Beauty Infusion: A Refreshing Collagen Drink Mix
NeoCell's Award Winning Beauty Infusion is covered in this educational video. Learn all about the amazing beauty benefits for each ingredient in the in the delicious powdered drink mix.
---
5 Reasons to Supplement with Collagen Types 1 & 3
Collagen Types 1 & 3 comprise 90% of the body's collagen


By age 40, collagen production is down by 25% and by age 60, it's down by 50%. In addition to age, lifestyle choices like consuming high amounts of sugar, exposure to environmental factors (smoke and unfiltered sunlight), and chronic stress can also deplete collagen reserves.†


One third of your body's protein comes from collagen, and that collagen production steadily decreases after the age of 25. So, taking your daily dose of collagen may be just as important as your multivitamin.†


Collagen is vital in the repair and maintenance of connective tissues. This improves elasticity in tendons and ligaments, increases circulation, and adds to improvements on the skin's surface, such as the promotion of wound healing.†


High-quality, hydrolyzed collagen supplements increase the body's ability to absorb and assimilate, which helps to stimulate natural collagen production.†
---
---
About NeoCell
NeoCell has been developing and manufacturing all natural, premium anti-aging formulas for over 20 years and is the leading collagen brand in the world. Their products are naturally based, not synthetic, and are designed to promote youthful health, beauty and total body wellness. They manufacture their own products using carefully sourced food-grade raw materials and their facility exceeds all GMP standards. They strive to continuously bring the best to their customers – products that they and their own families are proud to use, made with Nutrients You Can Trust®.
Supplement Facts - Beauty Infusion by NeoCell
Tangerine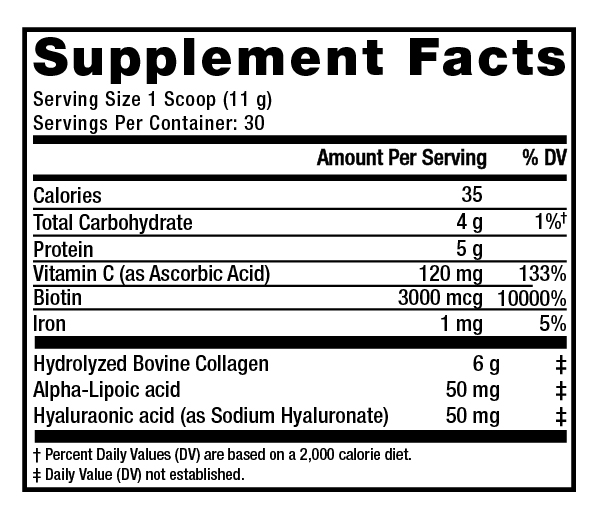 Other Ingredients: Natural Fruit Juice Powder, Sweet Yara Blend (Proprietary Blend of Erythritol and Stevia Leaf Extract), Citric Acid, Non-GMO Natural Flavoring, Beta Carotene, and Guar Gum
See FULL LABEL
---
Cranberry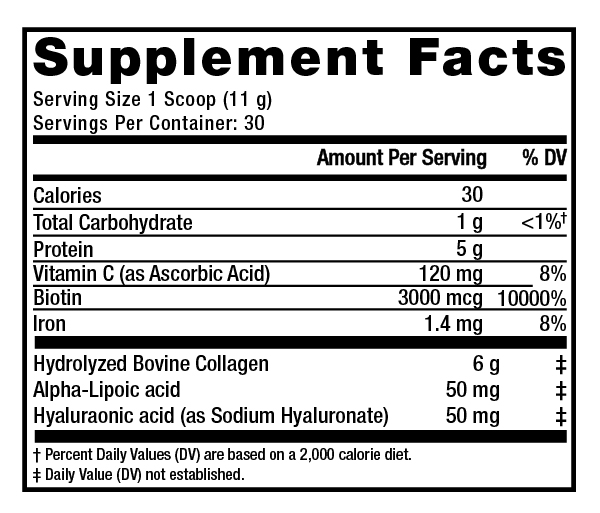 Other Ingredients: Cranberry Juice Powder, Sweet Yara Blend (Proprietary Blend of Erythritol and Stevia Leaf Extract), Natural non-GMO flavoring, Citric Acid, Malic Acid, Beet Juice Powder, and Guar Gum
See FULL LABEL
---
Does Not Contain: Soy or gluten.
ALLERGY WARNING: May contain trace amounts of naturally occurring sulfite residue.
Warning: If you are pregnant, nursing, or have a medical condition, consult your physician before using this product. KEEP OUT OF REACH OF CHILDREN.
Store in a cool, dry place.
Manufactured by NeoCell Corporation.
Suggested Use - Beauty Infusion by NeoCell
Dissolve one scoop of NeoCell Beauty Infusion powder into a glass of water or non-dairy drink of choice. For optimum absorption, take on an empty stomach.
† These statements have not been evaluated by the U.S. Food and Drug Administration (FDA) or EnergeticNutrition.com. This product is not intended to diagnose, treat, cure or prevent any disease. The information provided on this site is for informational purposes only and is not intended as a substitute for advice from your physician or other health care professional or any information contained on or in any product label or packaging. You should not use the information on this site for diagnosis or treatment of any health problem or for prescription of any medication or other treatment. You should consult with a health care professional before starting any diet, exercise or supplementation program, before taking any medication, or if you have or suspect you might have a health problem, or are pregnant. When you receive an item, carefully read all labels, warnings, and directions before use. Actual product packaging and materials may contain more and/or different information than shown on this website.