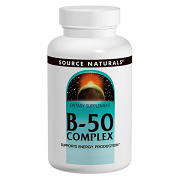 Vitamin B-50 Complex

Supports Energy Production from Source Naturals
100 Tablets - 50 mg

Each B complex vitamin is capable of performing its own individual function within the body, but when they work together as a complex of vitamins, they help provide essential maintenance necessary for the body to remain healthy.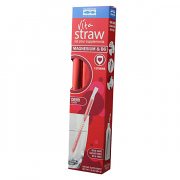 VitaStraw Magnesium & B6

Sip Your Supplements from Trace Minerals Research
7 Straws

VitaStraw™ Magnesium & B6 supplies 180 mg magnesium, over 50% RDA of B6, plus 72+ ionic trace minerals per serving. Tasty, easy and sugar-free fun way for kids and adults to get on-the-go nutrients.