Reds Pak - Packed with Over 150 Nutrients!
Reds Pak from Trace Minerals Research is a full-spectrum, easy-to-mix antioxidant powder that is loaded with energy-packed whole foods and extracts, antioxidant-rich super fruits, vegetables, enzymes, probiotics, and a Proprietary Liver Support Blend†
Featuring super fruits such as çai, goji, and mangosteen which contain powerful phytonutrients like xanthones and polyphenols – known for combating free radicals and supporting increased cellular integrity and function.† The nutrients in these super fruits may also help support healthy immune system function, promote cardiovascular health, increase energy, and much more.†
---
5200 ORAC Value!
ORAC stands for Oxygen Radical Absorbance Capacity - or in other words, it's the antioxidant (free-radical-fighting) ability of any given food.
---
Reds Pak Features Include:
Red Fruits
Red Vegetables
Enzymes
Probiotics
Mangosteen
Goji
Açai
Pomegranate
Noni
Vegan
---
Proprietary Liver Support Blend Plus Enzymes and Probiotics Blend
These blends work together to support healthy digestion and aid in the processing and elimination of toxins.
Proprietary Liver Support Blend includes milk thistle extract, ginger root powder, and turmeric rhizome extract among other ingredients known for their tonic and liver support properties.
Digestive Enzymes and Probiotics help break down macronutrients for absorption and boost production of beneficial cultures that naturally reside in the digestive tract for good gut flora and healthy bacterial balance of the intestines.†
---
Proprietary Antioxidant Blend
Empower your cells to fight free radicals and the effects of oxidizing stress. With over 840mg per packet, this blend of powerful antioxidants includes:
Resveratrol benefits and more with extracts of Japanese knotweed root, grape fruit, and grape seed
Cardiovascular health promotion with flavonoids in quercitin, green tea leaf extract, and açai (Euterpe oleracea) fruit powder
Potent sources of Vitamin C with acerola fruit powder, pomegranate fruit extract, and mangosteen
Additional wellness support from carrot root powder, lycium (Goji) berry fruit powder, noni fruit, and ConcenTrace® Alfalfa Ionic Trace Mineral Complex
---
Proprietary Antioxidant Berry Blend
The rich color and dense nutrients in berries are unmatched to other super foods. Not to mention they taste great! Reds Pak includes over 1085mg of 9 berries known the world over for their great antioxidant benefits.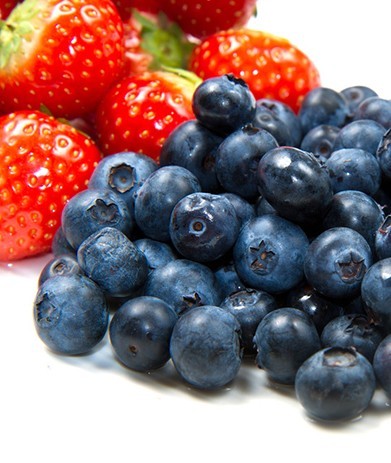 Cranberry Fruit Powder - Vitamin C, manganese, Vitamin E, Vitamin K, copper, and pantothenic acid
Black Raspberry (Rubus occidentalis) and Red Raspberry Fruit Powder - one of the strongest in antioxidant properties with high levels of anthocyanins, ellagic acid, gallic acid and rutin
Blackberry Fruit Powder - rich in bioflavonoids and Vitamin C
Strawberry Fruit Powder - rich in Vitamin C, iodine, folate and a source of copper, potassium, biotin, phosphorus, magnesium, Vitamin B6, and omega-3 fatty acids
Blueberry Leaf Extract - has nearly "31 times higher anthocyanins and antioxidants than blueberries" according to www.wildaboutblueberries.com
Bilberry Fruit Extract - known for many potential health benefits including support for cardiovascular and vision health†
Black Cherry Fruit Extract - also contains anthocyanins
Blueberry Fruit Powder - fiber, potassium, folate, Vitamin C, Vitamin B6 and phytonutrient content
---
Proprietary Fruit and Vegetable Blend
Red and purple fruits and vegetables make up this select blend packed with unique and vital nutrients that support cardiovascular, digestive, and immune health.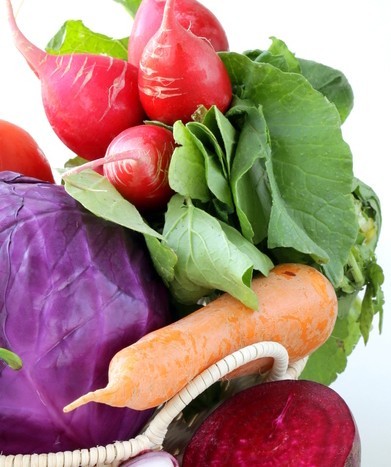 Beet Root Powder - antioxidant-rich in addition to calcium, iron, potassium, folate and nitrate for improved blood flow and maintaining healthy blood pressure
Plum Fruit Powder - rich in Vitamins A and C, Vitamin K and B vitamins
Papaya Fruit Powder - contains enzyme papain that aids digestion
Radish Root and Purple Cabbage Leaf Powders - both contain the nutrients folate, copper, manganese, and B6
Kiwi Fruit Powder - contains 5 times the Vitamin C as a serving of orange plus 20 other vital nutrients
Watermelon Fruit Powder - Vitamins A, B, and C plus lycopene
---
Supercharged With Trace Minerals
Additionally, Reds Pak is supercharged with over 72 ionic trace minerals and elements from ConcenTrace®, an ionic mineral complex from Utah's inland sea, the Great Salt Lake.†
Contains over 150 nutrients
5200 ORAC Units per serving
Contains certified organic raw foods
Certified Vegan
Preservative free
---
About Trace Minerals Research
For over 35 years Trace Minerals Research® has been providing high quality nutritional supplements to the Natural Products Industry. Compare and see how Trace Minerals Research® provides you with the best absorption, value, flexibility and quality. Every product is backed by their money back guarantee - "Feel the Difference or Your Money Back" - one of the best guarantees in the industry.

---
Supplement Facts - Reds Pak

Serving Size: 1 Packet (6.5 g)
Servings per Container: 30
Other Ingredients: Natural flavors, citric acid.
Suggested Use: Open packet and place the entire contents of the packet into 4-6 oz. of water and stir. May also be put in juice, a smoothie, or other beverage. Some caking may occur. This does not affect the safety or integrity of the product.
Certified Vegan.
Allergen Info: contains no known allergens. Gluten Free.
Manufactured by Trace Minerals Research.