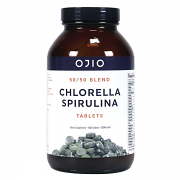 Chlorella / Spirulina - Raw

Broken Cell Wall Chlorella - 50/50 Mix with Spirulina from Ultimate Superfoods / Ojio
1000 Tablets

This 50/50 blend of Chlorella and Spirulina is a great way to get some of both. Spirulina Platensis has been found to be one of the most potent whole food nutraceuticals known. It is packed full of vitamins, minerals and amino acids. Spirulina is extremely energizing and is an excellent source of iron. The fresh water green algae that Ultimate Superfoods sources is a higher quality form of chlorella, being cracked-cell, to further unlock nutrients not readily available to the human body.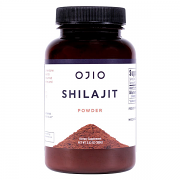 Shilajit Extract Powder

Ayurvedic Herb with Fulvic Acid from Ultimate Superfoods / Ojio
3.53 oz.

Shilajit is a type of organic mineral pitch. It contains at least 85 minerals in Ionic form, including humic acid and fulvic acid. Fulvic Acid greatly enhances the bioavailability of important trace minerals. It also regenerates and prolongs the residence time of essential nutrients in the cells. Shilajit is considered the root of Ayurvedic medicine, and the most powerful.