Energetic Nutrition, Inc.
4847 Bentwood Way
Granite Bay, CA 95746 USA

Since 1996
1-888-501-3344 Toll Free
1-916-771-2500 Local/International

Energetic Nutrition® provides high-quality, wholesome, nutritional supplements and all natural personal care products for the entire family. We offer several innovative brands of products that we have carefully selected for their high-grade formulations and use of cutting edge technology. We are committed to exceptional customer service and offer valuable educational resources.
Meet the Owner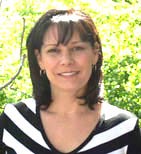 Lorraine McGorry
Founder and CEO
Hello! My name is Lorraine McGorry and I am the founder and CEO of Energetic Nutrition. I welcome you to our family of websites. Energetic Nutrition was born in 1996. We've grown quite a bit since then, offering numerous brands of high-quality products and serving tens of thousands of customers. We know many of you by name and enjoy providing you with our excellent service and products.
My background is accounting and business consulting. Health and nutrition have always been a part of my life. When I was born back in the 1950s my grandparents were already living a lifestyle that included healthy nutrition and supplements – before it became popular. I grew up taking vitamins and eating fresh food provided by the earth where possible. It's a dream come true to utilize my skills and background and be a part of today's health movement through our website. Thank you for visiting us!