Bone Health Advanced

With K2 and Boron†
Bones support your body and allow you to move. They protect your brain, heart, and other organs from injury. Bones are more than just hard, white, seemingly lifeless structures portrayed in pictures and x-rays.
Bone is living tissue – a matrix of cells, minerals and proteins constantly regenerating with newer, healthy tissue. Many nutrients, in addition to calcium, play a role in sustaining the development of strong, healthy bone tissue which is why it's never too early to take care of your bone health.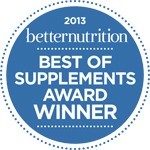 Bone Health Advanced™ supports strong bone tissue, bone mineralization, and reduces the risk of bone tissue loss by providing a food-source calcium, along with Vitamin D, Vitamin K2, magnesium, and boron to support absorption and delivery into your bone tissue.†
Recommended for postmenopausal women, people with digestive issues, poor diet and those with genetic predispositions for osteoporosis, Bone Health Advanced™ provides complete support to help increase bone mineral density.†
---
Key Ingredients
ESC® Eggshell Calcium - one of nature's purest and most absorbable forms of calcium comes from one of nature's most ingenious packages – the egg. Surrounded by transporter proteins, eggshell calcium is 100% food sourced, easy to digest, and bio-available within Bone Health Advanced.† The transporter proteins and the natural presence of supporting minerals such as strontium, zinc, phosphorus and copper, help deliver calcium to the bone tissues. †
Vitamin D3 (cholecalciferol) - promotes calcium binding protein for absorption in the gut and supports strong, resilient bones†
Vitamin K2 (menaquinone-7) - the most bio-available form of Vitamin K for supplementation, it supports bone mineralization for prevention of calcification of soft tissues, and supports healthy bone restructuring of bone cells (osteoclasts)†
Magnesium (as rice protein chelate) - provides a highly bio-available form of magnesium important to the normal structure of bones because it helps keep calcium where it belongs – in the bones tissue by binding to amino acids in the bloodstream†
Boron (as rice protein chelate) - bound to all nine essential amino acids, boron aids the body in the way it uses magnesium and Vitamin D, which makes it an essential mineral for bone health†
---
About Redd Remedies
Redd Remedies carefully chooses herbs, plants, vitamins, and minerals used in Traditional Chinese Medicine, Ayurvedic medicine, and European traditions which are also supported by modern day research and science to deliver natural solutions to health. They use wholesome clean food, targeted high quality supplements, and qualified doctors with expertise in natural medicine to address health from a whole body perspective. Redd Remedies offers:†
Quality, purity, and potency guaranteed through expiration
All-natural ingredients
Superior quality control
Supplement Facts - Bone Health Advanced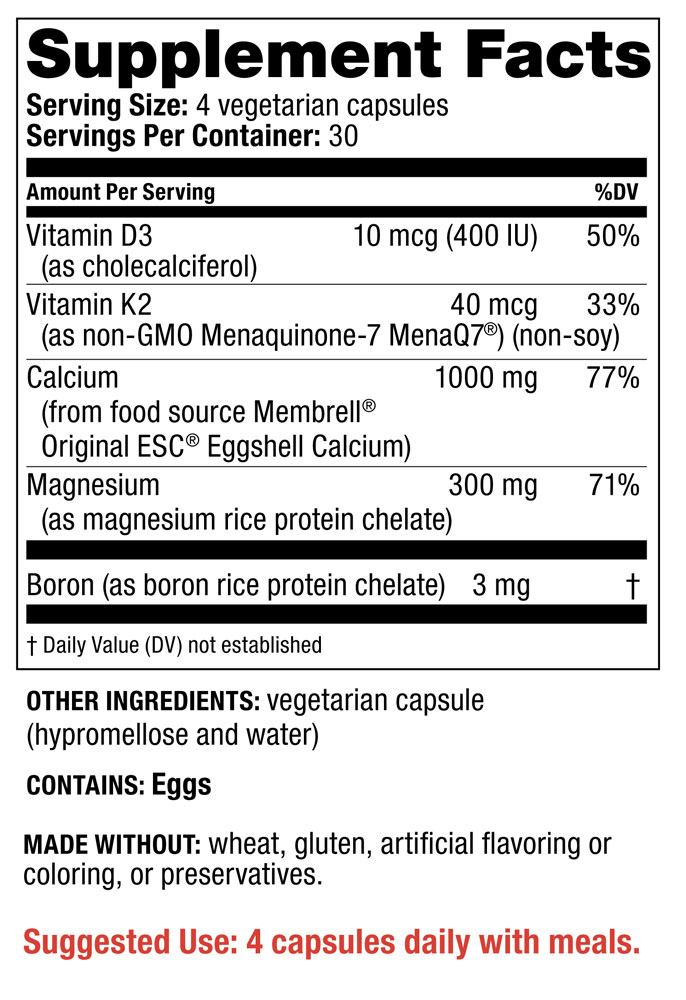 Contains No: Sugar, sodium, yeast, wheat, gluten, dairy products, artificial flavoring or coloring, or preservatives.
Contains: EGGS.
Warning: If you have an allergy to eggs, consult your healthcare practitioner before using. If you are pregnant, nursing, have a medical condition, or are taking prescription drugs, consult your physician before using this product. KEEP OUT OF REACH OF CHILDREN.
Store in a cool, dry place.
Manufactured by Redd Remedies.