Gouch

Promotes Healthy Uric Acid Levels†
The kidneys normally remove uric acid from the body, but if your levels become unhealthy, problems can arise.
Your chances of acquiring high uric acid levels go up if you are overweight, drink consistently moderate or more amounts of alcohol, and eat significant quantities of meat or fish with high levels of the chemical purine. High uric acid levels are more common in men.
Attacks are most frequent at night and involve swelling, tenderness, redness of the skin and prickling pain in your big toe. The pain may also be felt in the entire foot, your ankle and your knees. The attack may last for days or even weeks. A subsequent attack can occur at any time, but may not occur again for a year or more.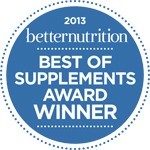 Gouch!™ is an award-winning blend of antioxidants and herbs designed to encourage a healthy inflammatory response and promote healthy uric acid levels.†
Gouch!™ targets the following 3 key functions promoting joint health:
promotes normal, healthy kidney function†
supports healthy uric acid levels†
encourages a healthy inflammatory response†
---
Key Ingredients
If you suffer from uric acid buildup, it is important to manage your uric acid levels to avoid long-term damage. Gouch!™ uses these ingredients to help provide support.
Cherry (Prunus avium) Fruit Extract - provides 10:1 concentration, equal to 5,000mg of fresh cherries! Contains antioxidants and supports normal uric acid levels by working with quercetin to block the creation of uric acid from food†
Healthy Kidney Blend - nourishes kidney function, important for healthy metabolism and uric acid† and includes Boerhavia (Blerhavia diffusa) Root Extract and Couch Grass (Agropyron repens) Extract
Ginger (Zingiber officinale) Root Extract (standardized to contain: 5% gingerols) - encourages a healthy inflammatory response†
Quercetin - promotes healthy uric acid levels†
Boerhavia (Blerhavia diffusa) and Couch Grass (Agropyron repens) - nourish kidneys to support detoxification without the diuretic effect caused by celery seed typically found in other products†
---
---
About Redd Remedies
Redd Remedies carefully chooses herbs, plants, vitamins, and minerals used in Traditional Chinese Medicine, Ayurvedic medicine, and European traditions which are also supported by modern day research and science to deliver natural solutions to health. They use wholesome clean food, targeted high quality supplements, and qualified doctors with expertise in natural medicine to address health from a whole body perspective. Redd Remedies offers:†
Quality, purity, and potency guaranteed through expiration
All-natural ingredients
Superior quality control
Supplement Facts - Gouch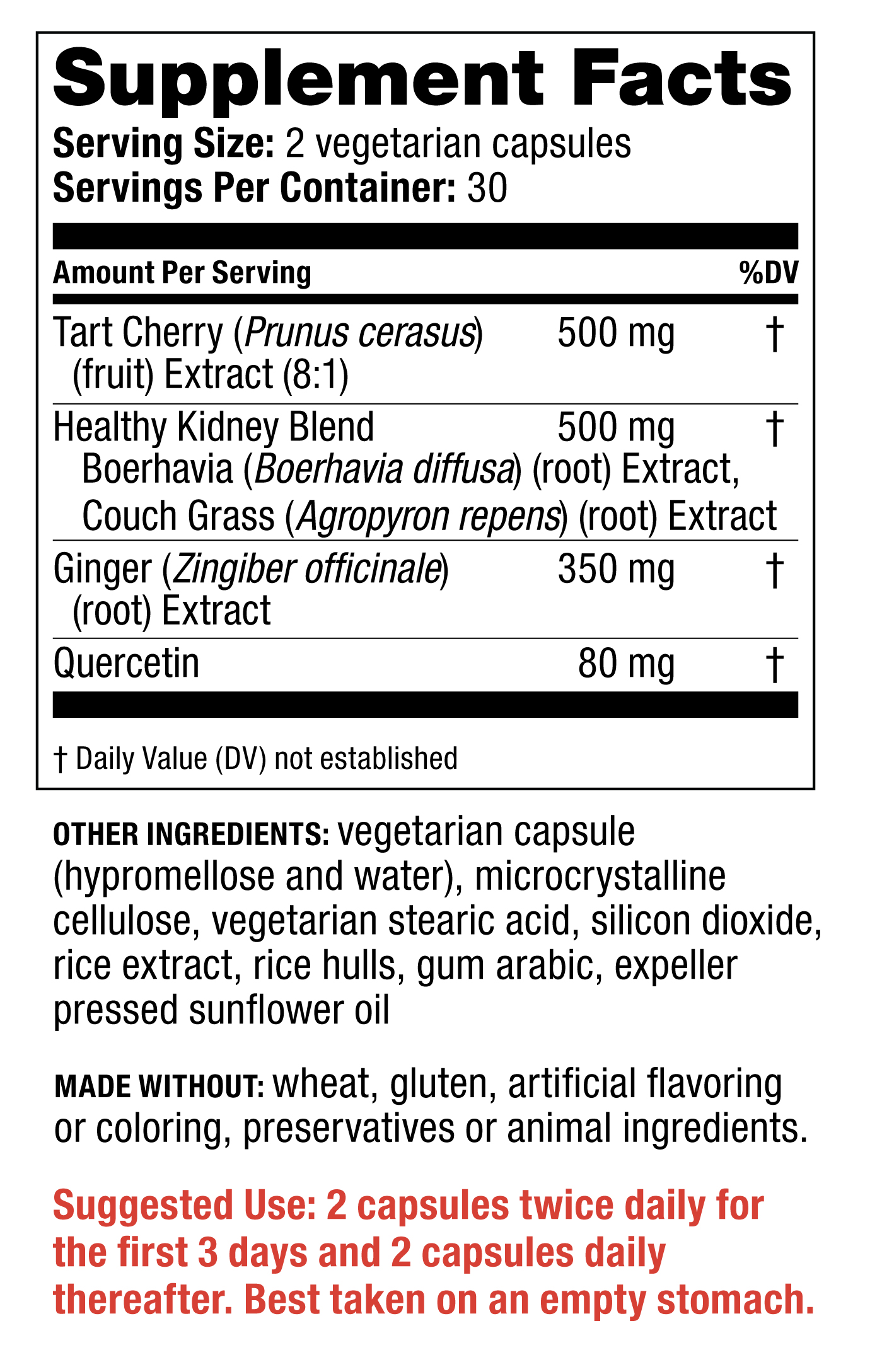 Contains No: Sugar, sodium, yeast, wheat, gluten, dairy products, artificial flavoring or coloring, preservatives, or animal ingredients.
Warning: If you are pregnant, nursing, have a medical condition, or are taking prescription drugs, consult your physician before using this product. KEEP OUT OF REACH OF CHILDREN.
Store in a cool, dry place.
Manufactured by Redd Remedies.
Suggested Use - Gouch
Suggested Use: 2 capsules daily. Best taken on an empty stomach.