Joint Health Soft Chews

NEM® Natural Eggshell Membrane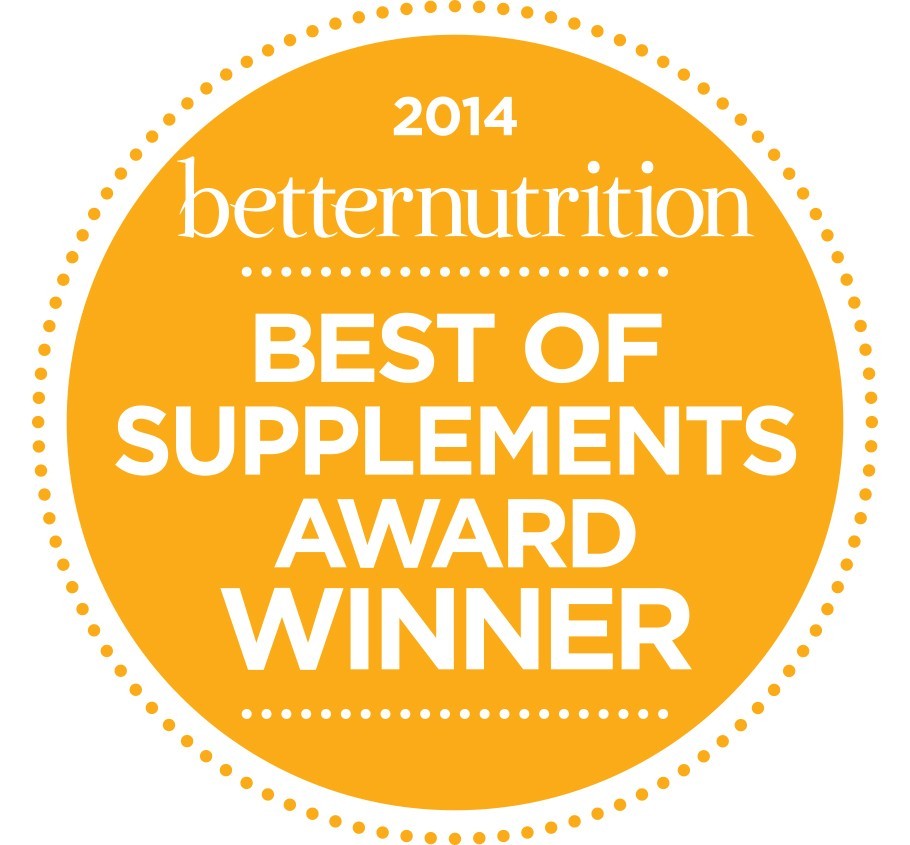 Joint Health Soft Chews™ – featuring patented NEM® – is revolutionary, award-winning joint health product from Redd Remedies. Just one delicious, all-natural soft chew a day is proven to provide strong support for the joint structure, flexibility and mobility.†
Traditional glucosamine and chondroitin supplements take up to 6 weeks to work. Feel the difference with Joint Health Soft Chews™ in as little as 7 days! †
Joint Health Soft Chews™ – love the taste, feel the difference:
NEM® supports joint comfort & flexibility†
Clinically proven to work in 7-10 days†
ONLY ONE great tasting, Black Cherry Soft Chew per day!
NEM® contains naturally occurring hyaluronic acid, collagen and chondroitin
non-GMO soft chew
Vegetarian (non-shellfish, non-bovine product)
Gluten, dairy & soy free
---
Key Ingredients
NEM® (Natural Eggshell Membrane)
The primary ingredient in Joint Health Advanced™ is NEM®. Amazingly, it is one of the only substances on earth that naturally contains such a wide range of building blocks for cartilage and connective tissue. They include key glycosaminoglycans like chondroitin and hyaluronic acid, as well as collagen and other essential proteins.
This unique combination of so many joint health nutrients in one natural ingredient, plus the added benefits of the high antioxidant blend, are key factors in Joint Health Advanced's™ fast, 7-10 day results.
Features of NEM:
Significantly relieves joint pain and improves range of motion within 7–10 days†
Supports the production of type II collagen, a key protein found in cartilage†
Improves production of the synovial fluid that lubricates the joints†
Provides a natural source of type I collagen, glucosamine, chondroitin, hyaluronic acid, and calcium – nutrients that are essential for healthy joints†
Offers relief without the potentially serious side effects of NSAIDs and other conventional joint medications†
---
Boswellin® PS
A significantly more effective form of Boswellin®. The gum resin from the boswellia tree has been used in Indian medicine for over 3,000 years to soothe joints. From that resin, Boswellin was created as a natural additive for joint relief products.
The difficulty with the standard form of boswellia is that it contains a glycoprotein that acts as a barrier, causing it to be poorly absorbed by your bloodstream. Hence, it takes longer to work.
Enhanced Boswellin® PS contains Polysal which contributes to its immediate action. The water-soluble Polysal initiates and supports healthy inflammation management, while the lipid-soluble Boswellic acids help provide its sustained action.
Features of Boswellin® PS:
100% Natural
No Excipients
No Preservatives
Enhanced solubility in Water
Enhanced AKBBA content than regular Boswellin®
Contains Full-Spectrum Bio-actives from Boswellia Gum
Standardized and contains both the hydrophilic and lipophilic fractions of Boswellia Gum
Enhanced Safety
---
Turmeric Root Extract
Provides powerful inflammation response support.† The key to turmeric's healing power is the chemical compound curcumin. With 1,000s of documented peer-reviewed scientific articles, the health benefits of turmeric include:
Being among the most potent herbs for healthy inflammation management†
Support for brain function and health†
Support healthy blood glucose levels†
---
Blueberries, Cherries and Raspberries
Provide antioxidant support important to the joint tissue during the normal aging process†
---
Further Reading
Egg Collagen Benefits Your Joints and Skin
---
About Redd Remedies
Redd Remedies carefully chooses herbs, plants, vitamins, and minerals used in Traditional Chinese Medicine, Ayurvedic medicine, and European traditions which are also supported by modern day research and science to deliver natural solutions to health. They use wholesome clean food, targeted high quality supplements, and qualified doctors with expertise in natural medicine to address health from a whole body perspective. Redd Remedies offers:†
Quality, purity, and potency guaranteed through expiration
All-natural ingredients
Superior quality control
Supplement Facts - Joint Health Soft Chews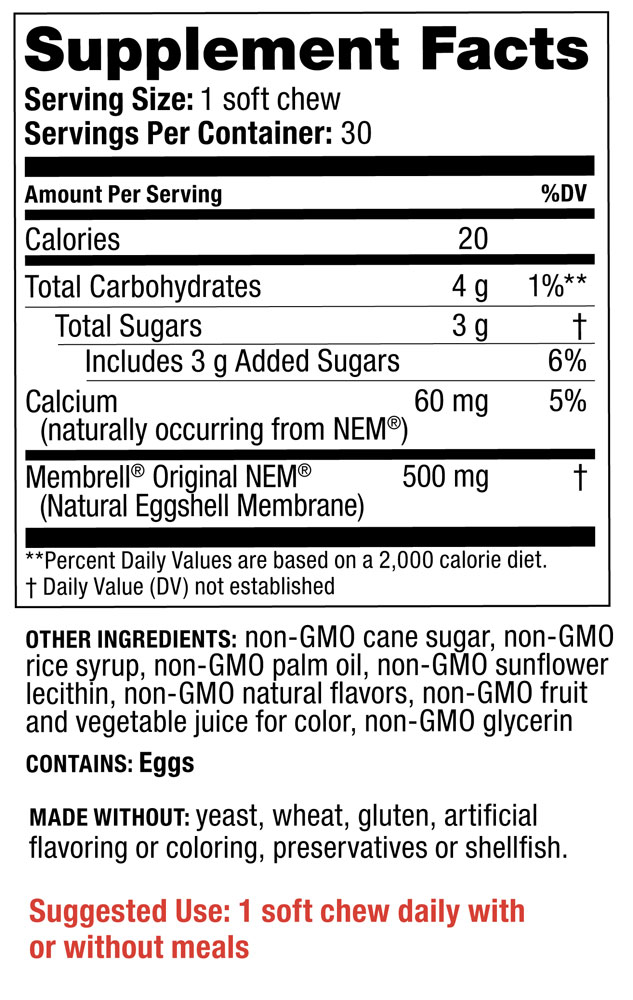 Contains: Eggs
Contains No: Yeast, wheat, gluten, dairy products, artificial flavoring or coloring, preservatives, or shellfish.
Warning: If you have an allergy to eggs, consult your healthcare practitioner before using. If you are pregnant, nursing, have a medical condition, or are taking prescription drugs, consult your physician before using this product. KEEP OUT OF REACH OF CHILDREN.
Store in a cool, dry place.
Manufactured by Redd Remedies.