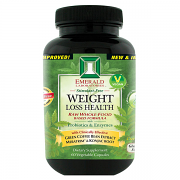 Weight Loss Health by Emerald Labs

With Chromium, Irvingia Gabonensis, and Green Coffee Bean Extract from Emerald Laboratories
60 Capsules

Powerful combination of clinically effective Meratrim®, Konjac Root and Green Coffee Bean Extract helps promote effective weight loss and improve metabolic wellness.†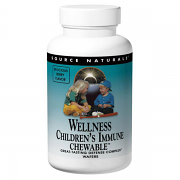 Wellness Children's Immune Chewable

Great Tasting Defense Complex from Source Naturals
60 Wafers

A robust formula designed to mobilize children's immune defenses. This powerful herbal-nutrient blend is combined with advanced special ingredients such as beta glucan and transfer factor. Safe dosages in a kid-friendly, raspberry flavored wafer.
Wintergreen Organic

Essential Oil from Simplers Botanicals
5 ml

Wintergreen (Gaultheria fragrantissima) essential oil has a fresh, sharp, and minty aroma. It is often used in massage blends after exercise to ease overworked muscles and joints after exercise or athletics.† Also used to soothe and invigorate skin and scalp.† NOT FOR INTERNAL USE*.