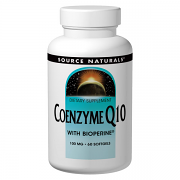 CoQ10 with Bioperine

Antioxidant Support from Source Naturals
60 Softgels - 100 mg

Coenzyme Q10 (CoQ10) is essential to human life and is a crucial component in the primary energy production cycle. It is particularly critical for organs and systems that use large amounts of energy, such as the muscles, the brain, the liver, and particularly the circulatory system. Contains BioPerine to enhance absorption. The oil-based softgel is fat-soluable and may be more bioavailable than tablets or powder-filled capsules.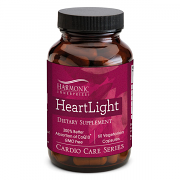 HeartLight

300% Better Absorption of CoQ10 - GMO Free from Harmonic Innerprizes
60 Caps - 450 mg OUT OF STOCK

MANUFACTURER CURRENTLY OUT OF STOCK. UNKNOWN ETA.
HeartLight is a powerful combination of MicroActive®CoQ10, a patented process that improves the bioavailability of CoQ10 up to 300% over conventional CoQ10 and is bioactive in the body for 24 hours.†

$0.00

Retail $41.95

save 100%

Item: 9710
Nattovita [Request Price]

Cardiovascular Support with CoQ10 from World Nutrition
120 Caps

This is a Professional formula, and therefore pricing is not shown online. For

PRICE

and to

ORDER

,

CLICK HERE

for instructions.