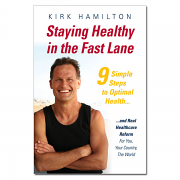 Staying Healthy in the Fast Lane

9 Simple Steps to Optimal Health from Books
by Kirk Hamilton, PAC

Staying Healthy in the Fast Lane simplifies the causes and effects of modern chronic diseases by outlining the five dietary changes over the last century that have led to excess calorie consumption, and along with reduced physical activity, resulting in the epidemics of obesity, heart disease, diabetes, and other chronic conditions.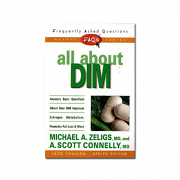 All About DIM

Hormone-balancing phytonutrition from cruciferous vegetables from Books
by Michael A. Zeligs, MD

This book answers critical questions concerning both men and women regarding the balance of testosterone and estrogen. Its importance for women lies in proper metabolism of estradiol. Its importance for men is maintaining adequate free testosterone while assuring proper metabolism of excess estrogen.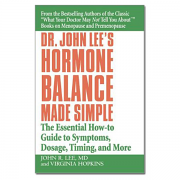 Hormone Balance Made Simple

The Essential How-To Guide to Symptoms, Dosage, Timing, and More from Books
by John R. Lee, M.D.

This down-to-earth, easy-to-follow handbook gives women simple steps to find out if they have a hormone imbalance. Free of confusing medical terminology, yet filled with practical advice, Hormone Balance Made Simple gives clear, step-by-step guidance for a natural hormone program that's tailored to your individual needs.