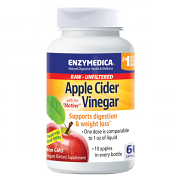 Apple Cider Vinegar

With the Mother - Raw and Unfiltered from Enzymedica
60 Caps

Vinegar isn't always tasty. Apple Cider Vinegar is known for its strong and unpleasant flavor. Enzymedica Apple Cider Vinegar capsules don't have a bad taste, and are small and simple to swallow.
Asparagus Extract

An excellent natural source of folic acid from Chi's Enterprise
120 caps - 500 mg

FREE SHIPPING!
Asparagus is an alkaline food and is high in folic acid and selenium.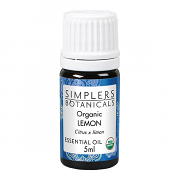 Lemon Organic

Essential Oil from Simplers Botanicals
5 ml

Lemon (Citrus x limon) essential oil has a familiar, invigorating, fresh aroma that uplifts and perks the senses. Lemon essential oil is derived from the most popular citrus fruit in the world, but its benefits extend well beyond the typical beverage and cleanser ingredient. It is also used to support immunity, assist with detoxification, and as a digestive aid.