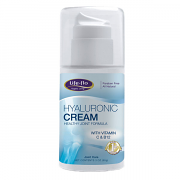 Hyaluronic Cream

Joint Formula from Life-Flo
3 oz. Pump

This maximum strength hyaluronic acid cream is an excellent anti-aging skin moisturizer. It helps to hydrate the skin, is non-greasy, and absorbs well into the skin. It also helps lubricate joints. With Shea Butter, Glucosamine, and MSM.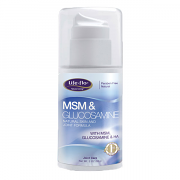 MSM & Glucosamine Cream

Support for Connective Tissue and Cartilage from Life-Flo
3 oz. Pump

Life-Flo MSM & Glucosamine contains the maximum concentration of MSM and Glucosamine available in a cream. Research shows that MSM helps reduce inflammation and scarring and is an excellent skin softener. Glucosamine provides nutrients for cartilage rehabilitation. Physician developed and scientifically formulated.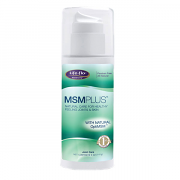 MSM Plus Cream

Maximum Strength Joint & Muscle Pain Relief from Life-Flo
5 oz. Pump

MSM (Methylsulfonylmethane) is a basic element essential to many structures and functions of the human body, especially the joints, cartilage, and tendons. MSM also plays a role in supporting healthy levels of collagen and keratin, which are important substances in healthy looking skin.