LTO3 with L-Theanine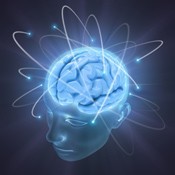 LTO3 offers a unique combination of L-Theanine and Omega-3 DHA for mental concentration and focus. It naturally encourages healthy brain signals and induces relaxation without drowsiness. It may:
Increase mental sharpness†
Improve learning capacity and concentration†
Decrease stress and anxiety†
Encourage healthy brain signals, naturally†
Induce relaxation without drowsiness†
Improve attentiveness†
---
A Video About LTO3
---
About the Ingredients
L-THEANINE
An amino acid derived from a plant source of L-Glutamine, and it is 100% pure. L-Theanine increases the level of dopamine (the pleasure and reward neurotransmitter) and serotonin (the main inhibiting neurotransmitter) in the brain, which are both decreased in a dramatic way in stress and overwork situations.
L-Theanine easily crosses the blood-brain barrier and produces a tranquilizing effect on the brain. Only 30 to 40 minutes are needed to feel an increase in awakening and alertness, and improved mental and emotional states.†
L-Theanine May:
Induce relaxation without causing drowsiness, which can be verified by an increased production of alpha waves in the brain.†
Studies show that it improves the brain's concentration capacity.†
Increases the levels of GABA (gamma-aminobutyric acid) in the brain; GABA is a neurotransmitter which helps induce relaxation and a feeling of well-being.†
Protects the brain against neurotoxicity induced by glutamate, which is an important factor involved in degenerative diseases.†
Is perfect for people suffering from lack of sleep.†
OMEGA-3 DHA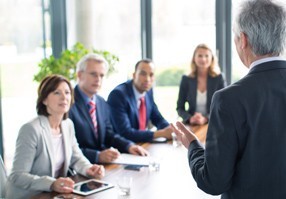 Fatty acids play a crucial role in brain-cell development and overall support brain health. Omega3 can help improve memory, learning capacity, and the ability to concentrate in adults and children.†
The omega3 in LTO3 is extracted from fish oil sourced from an eco-friendly fishing in United States, protected by a US Patent Number, and is the purest and the best on the market. The contaminant levels meet the high criteria of the following organizations:
CE (European Commission)
NFSA (Norwegian Food Safety Authority)
GOED Omega-3 (Global Organization for EPA and DHA Omega-3)
A microencapsulation process is used to keep all the EPA and DHA locked in. These microcapsules are made of a fine powder giving the possibility of enjoying all the benefits of the EPA and DHA of fish oil. The Omega-3 sources are the purest and the best on the market, without the inconvenience of the smell and taste of fish.
SCULLCAP
Used to alleviate stress and anxiety as well as acting as a nerve tonic and is also efficient in calming child agitation and relieving nervousness, insomnia and neuralgic pain.† Only the upper part of the plant and not the root, is used in LTO3.
---
Important Points About LTO3
LTO3's first effect is to help with concentration, in children as well as adults. Additionally, LTO3 with L-Theanine may:
Help the body relax without drowsiness, keeping the brain remains alert.†
In 75% of all cases, the effects of LTO3 are seen the first day. For the other 25%, it may take up to three weeks. With very difficult cases, it could take up to two months but that is extremely rare.
---
Testimonials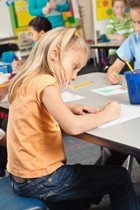 LTO3 helps me concentrate while studying and preparing for exams. I feel less stressed and am thus able to focus a lot more, which helps me plan my lab work and do my homework more effectively.
2nd year Pre-Medicine Student, Ottawa University, Ontario, Canada, 2014
I feel so much better. Before I was thinking all the time of my panic attacks. Now I am renewed at work and able to concentrate and I no longer have a mood of being occupied by the fear of attacks.
Brussels, Belgium
I wanted to let you know our daughter has been on LTO3 for a week now, we are amazed at LTO3 effectiveness!
St-Paul, United States, July 2010
He is now better appreciated by all of his friends and teachers and is no longer aggressive so he is not rejected. He concentrates better so he is able to reflect before he reacts. What a joy for the entire family!
France, October 2008
I want to give a big THANKS!!!! With this product, my 6 years old is no more an extremely difficult child but a normal child with her 6 years old character. Her interaction with other same age children and adults are better at 95%!!!
Drummondville, October 2013
I never considered myself as somebody who has trouble paying attention in class, but like everybody else I would get mentally tired after a long day, or when I did not have enough sleep. Yet with LTO3, even in these conditions, I am able to stay focused for the entire class without ever zoning out or losing parts of the lecture as I'm trying to type what the Professor says. The difference I felt was not only positive, quick, and immediate, it was extremely noticeable in my everyday life at school.
3rd year Student, Princeton University, NJ, United States 2014
My son is very peaceful now, he sleeps very well at night (before he was almost insomniac), he is no more arrogant. Thank you so much to for helping my son avoid the worst. Now he is like any other teen with still a good temper but so much more calm!!! Thank you again and bravo for LT03.
Évreux, France, December 2008
---
Further Reading
Brain food: Why the Government wants your child to take Omega-3, the fish oil supplement.
Supplement Facts - LTO3 with L-Theanine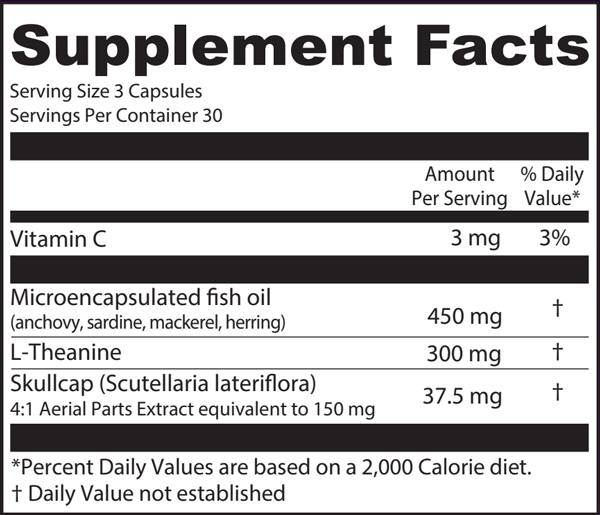 Click to see Full Label.
Serving Size: 3 capsules
Servings per Container: 30
Vitamin C - 4.5 mg (8% DV)
Microencapsulated fish oil (anchovy and sardine) powder - 450 mg
L-Theanine - 300 mg
Scullcap (Scutellaria Lateriflora herb) - 150 mg
Other ingredients: Pullulan (vegetable capsule), magnesium stearate.
Distributed by Herb-e-Concepts. Made in CANADA.
Suggested Use - LTO3 with L-Theanine
General adult use: Take 3 capsules daily, 10 minutes before breakfast. Capsules can be opened and added to liquids or non-sugar apple sauce. It is tasteless.
Dosage according to weight:
Up to 100 pounds (45kgs): 2 capsules in the morning, before breakfast.
Over 100 pounds (45kgs): 3 capsules in the morning, before breakfast.
LTO3 effects can be felt in 30 to 40 minutes and lasts up to 8 to 12 hours.
Most people experience results on the first day, but in some cases it can take from 2 to 15 days before you feel positive results. Be patient and give time for your system to become familiar with LTO3. LTO3 is a natural product and it doesn't work the same way as chemical products do.†
Detailed Usage Tips
LTO3 may be taken by children starting as young as 3 years old
The capsules can be opened and mixed with water or no-sugar juice.
LTO3 must be taken on an empty stomach at least 10 minutes before breakfast. Effective in less than 40 minutes and lasts for 8 to 12 hours.
If you feel too relaxed, take one less capsule in the morning.
After a certain period of time you must adjust the dosage (varies for each individual), either increasing or decreasing the dosage. The same procedure is followed by doctors that prescribe chemical prescriptions; the dosage is manipulated until the right combination is found.
In particular cases, 1 to 3 extra capsules of LTO3 can be given right before dinner.
With more severe cases, 3 to 5 capsules in the morning and 3 more before dinner may be indicated
Do not exceed 4 capsules of LTO3 for each period of 8 to 12 hours without consulting your healthcare practitioner
IMPORTANT: When taking LTO3, and for one hour after, do not take sugar or any kind of dairy product. Sugar cancels the benefits of LTO3, and dairy products leave a thin film on the intestine that prevents the absorption of LTO3.
No known contra-indications. No known side effects.
Warning: Do not exceed the recommended daily dosage. Pregnant or breastfeeding women, children under the age of 18, and individuals with a known medical condition should consult a physician before using this product. The use of drugs or other dietary supplements that cause sleepiness is not recommended when taking this product. This product is manufactured and packaged in a facility which may also process milk, soy, wheat, egg, peanuts, free nuts, fish and crustacean shellfish.
Keep out of reach of children.