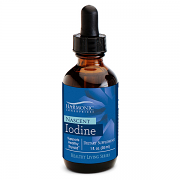 Nascent Iodine

A Dynamic Advancement in Iodine Supplementation from Harmonic Innerprizes
Amber bottle with dropper 1 fl. oz.

Nascent Iodine is a highly energizing and absorbable form of atomic iodine. It is an evolutionary advancement in iodine supplementation. Nascent iodine is recognized by the body as the same iodine that is produced by the thyroid gland and is absorbed effortlessly by the body.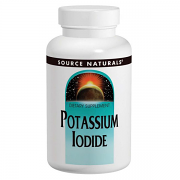 Potassium Iodide

Thyroid Support from Source Naturals
60 Tablets - 32.5 mg

Potassium Iodide is a form of iodine that is preferentially taken up by the thyroid gland. Potassium Iodide is often used to help regulate hypothyroid conditions, as Iodine is a key component in thyroid health.