Immune Guardian†™ - Brazilian Bee Propolis Immune Support
Capturing the Power of the Beehives' Immune System and Offering It to You!!
NaturaNectar Immune Guardian†™ is derived from an all natural Scandinavian formula using Solomon Propolis® original recipe. Each vegetarian capsule delivers 150 mg of the purest flavonoids from the highest quality bee propolis found anywhere in the world, the Brazilian Bee Propolis.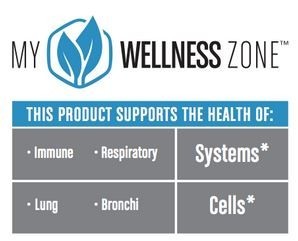 Scientifically studied to have immune modulation properties†
Delivers antioxidant action†
Supports general health and wellbeing†
High concentration of broad spectrum flavonoids from Brazilian bee propolis to support daily and seasonal immune health†
---
How the Beehives' Immune System Can Work for You:
Honeybees select certain plants near their hives to collect resin from to produce what is known as propolis. The propolis becomes the immune system for the entire bee colony, protecting it from germs and bacteria and making the inner-hive one of the most sterile environments known to man. It's not a surprise that propolis is known around the world for its immune system supporting properties.†
---
Features of NaturaNectar Immune Guardian†™
Contains an exclusive propolis extract, FLAV™ M, made from a blend of 100% pure Brazilian propolis flavonoids which includes Red and Green Propolis. It has been scientifically studied to provide immune system support† and is standardized through a patent protected process to yield a minimum of 50 mg/g of total flavonoid content.
Immune Guardian uses flavonoids originated from plant resin collected by honeybees throughout Brazil's highly biodiverse forests.
---
Green Extraction™ Technology
All Natura Nectar propolis products are extracted using exclusive Green Extraction™ technology.
The process is free of harsh chemicals and delivers the highest quality of bee propolis in a standardized extract with flavonoids and phenolic acids while removing non-beneficial elements, such as beeswax.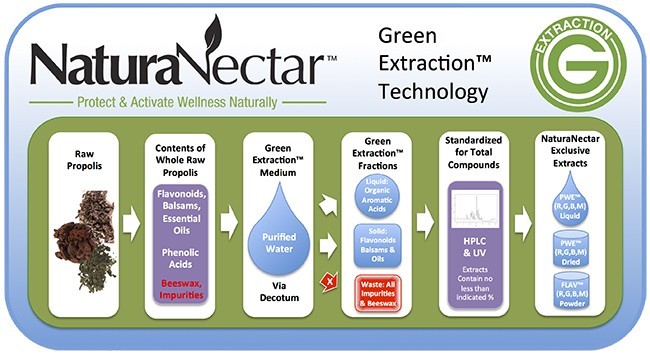 ---
About NaturaNectar
NaturaNectar understands the nature and science behind the beehive and find their inspiration there. With the same focus and dedication of the honeybees to build sustainable and productive hives with their propolis, NaturaNectar is dedicated to bringing you wellness products imbued with the same protective propolis to help you live an active and healthy life. They commit their corporate resources to the vital research needed to ensure that honeybees continue to be nature's true marvels as well as supporting the surrounding communities that help harvest their bee propolis in a sustainable way.
Quality from the Source
NaturaNectar's sister company, ALMAR Apiary, is located in beautiful Brazil, the home of the verdant rain forests where the world's finest and purest bee propolis is harvested. Their ground breaking and effective products are sourced for you directly from the Brazilian honeybees and their bio diverse forests!
30+ Years Perfecting the Most Advanced Standardized Propolis Extracts
Through their partnership with PRC-Propolis Research Center, NaturaNectar's standardized, 100% water-based pure propolis extracts have become the foundation of their extensive product line. The mission of NaturaNectar is to protect and activate wellness naturally through their commitment to developing trusted, science-based, doctor-formulated products while being socially and environmentally responsible.
---
Supplement Facts - Immune Guardian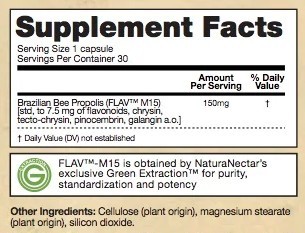 Quantity per Container: 30 vegetable capsules
Serving Size: 1 capsule
Servings per Container: 30
Other Ingredients: Cellulose (plant origin), magnesium stearate (plant origin), silicon dioxide.
NaturaNectar Immune Guardian does not contains alcohol, sugar, starch, wheat, gluten, yeast, milk (lactose), egg, shellfish, artificial preservatives, flavors, dyes or colors.
Directions: Take one capsule by mouth three times a day at onset. Take one or two capsules by mouth a day for every-day immune support.† May be taken in conjunction with our other unique life solutions daily, or as recommended to help protect and activate your wellness naturally.†
Caution: As with any nutritional supplement, it is advised to consult your physician before taking, especially if pre-existing conditions are present. Do not take if pregnant or breastfeeding. Use with caution if allergic to bee products.
Store in a cool, dry place. Keep out of reach of children.
Developed and distributed in the USA by Natura Nectar LLC.