Chamae Rose Liquid Tonic
The unique and unusual mineral elements found at the Etherium Gold mineral deposit are taken up by the root structure of the Chamae plant, becoming a source of highly absorbable colloidal trace minerals. The plants grows 2-3 times the size of the species not grown around the mineral deposit. It contains significant levels of polyphenols, a well-researched class of flavonoids that possess strong antioxidant activity. Flavonoids and flavones are mostly noted for their inflammatory response, cell support, and antioxidant activity.
---
Skin Tonic and Detoxifier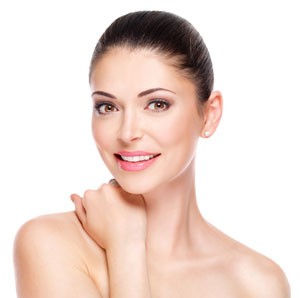 The most noticeable effect Chamae Rose has is that it beautifies the skin. As toxins leave the body, the skin gains a glow, and blemishes or liver spots begin to disappear. The skin takes on a supple and youthful appearance. However, before noticeable skin changes occur, a significant amount of toxins will generally need to be excreted. This usually takes between two and three months.
Chamae Rose helps promote the natural detoxification process of the body with particular effects on the liver, lungs, kidneys, and lymphatic system. It is a powerful blood purifier, and acts as a cleansing agent and tonic to the adrenals and kidneys. When the body is cleared of toxins, especially the liver, one's ability to lose weight can increase.
---
Chamae Rose Extract and Phytochemicals
Chamae Rose contains significant levels of phytochemicals, such as polyphenols, a well-researched class of flavonoids that possess strong antioxidant activity. Flavonoids and flavones possess antioxidant activity that are noted to support a healthy inflammation response and cell growth.†
Phytochemicals
Phytochemicals, also known as antioxidants, are plant chemicals that have protective or disease preventive properties. More than one thousand phytochemicals have been identified in various species of plants.
Plants produce phytochemicals to protect themselves. Research demonstrates that they may protect humans as well†. Some of the well-known phytochemicals are lycopene in tomatoes, isoflavones in soy, resveratrol in grapes, and flavonoids in fruits, just to name a few. Phytochemicals have been found to affect everything from immune function and blood pressure to hormone and neurotransmitter production, primarily due to their antioxidant effects.
Antioxidants
Antioxidants have been shown to neutralize free radicals. Free radicals, or unstable molecules, form as a natural part of our metabolism or as a result of exposure to environmental toxins such as smoking, pesticides, pollution, man-made chemicals, and radiation. As free radicals multiply and alter the chemical structure of healthy molecules, they contribute to a variety of health issues and diseases, and are a contributing factor in accelerated aging.
However, when the antioxidant neutralizes a free radical it renders it inactive. Therefore, we need to continuously supply our body with antioxidants as a primary defense against the ongoing attack of free radicals.
Polyphenols
Polyphenols (PAH-lee-FEE-nols) are plant substances that give some flowers, fruits, and vegetables their color. They act as antioxidants for both plants and humans, yet another defense mechanism against free radicals.
Additionally, polyphenols can benefit weight loss by helping the body burn fat through increasing body heat, a process known as thermogenesis.
---
Detoxing and Weight Loss
As the body attempts to handle toxic overload, it creates more fat cells to help store the overload of toxins. The accumulation of toxins add weight and cellulite to the midsection and other areas of the body. Getting rid of this internal "toxic overload" will lead to noticeable differences both inside and out.
One of the most effective ways to burn fat is to eliminate the toxic build-up in fat cells as well as the kidneys, liver, and gastrointestinal tract through cleansing and detoxifying.
Once the body is cleansed, it can utilize nutrients much more efficiently, which helps reduce the cravings for sweet and fatty foods. You'll also find that once you've gone to all the trouble of detoxifying your body, you'll be much more conscientious about your food selections.
In short, detoxing not only helps in getting rid of excess weight but also increases energy and improves digestion so that food is better assimilated instead of stored as fat.†
Other Reported Benefits of Chamae Rose
Sinus & Allergies: Helps to dry watery sinuses almost immediately. All other symptoms are usually eliminated within 48 hours, even during pollen season.†


Skin Care: The detoxifies and beautifies the skin. The skin becomes much more supple, improving color, tone, and elasticity. Many women use Chamae Rose daily for these remarkable benefits.


Lungs & Throat: Loosens mucus from the upper lungs and throat almost immediately, making it easier to dispel through coughing.† After a few days, its drying action may completely eliminate mucous build-up. Eliminate mucus-producing foods for more effective results.


Kidney/Bladder: Supports and strengthens kidney function.† It increases the flow of urination, yet eliminates the necessity for nocturnal bathroom visits. As the kidneys are cleansed, you may experience energizes results as toxins are released and expelled.†
---
Chamae Rose Liver Complex

Chamae Rose Liver Complex is a comprehensive liver reconditioning formula designed to both cleanse and strengthen liver function.
---
What do the Scientists Say?
Observed under sophisticated electromagnetic sensing devices, Chamae Rose has a resonant frequency of 88kHz. This is relatively high for living organisms, and exceptionally high for a plant that has been harvested and is no longer "living."
Although the resonant frequency of different organs and systems of the body vary throughout the day, the pineal gland in healthy humans will always range between 70-75kHz. Consuming food, or tea, with a frequency higher than 75 is very energizing and strengthening to the body and has a direct positive effect on metabolism through the electronic transport system.
Another interesting aspect of this research is that no matter what stresses the sample was placed under, the frequency did not vary. This has never been observed before. The conclusion of this research states that Chamae Rose
"must be exceptionally high in a very well balanced mineral complex as part of its chemical make-up."