Ginger CO2 Organic Essential Oil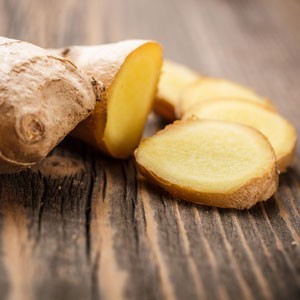 Ginger (Zingiber officinale) CO2 essential oil has a sharp, spicy, and energizing scent. Its warming and strengthening qualities work well in massage oil blends and can alleviate mental fatigue, sore and tired muscles, and digestive upset.†
The potent properties of Ginger CO2 essential oil may benefit both internally and externally for purposes that include support for digestion, respiratory, and hormone balance.†
As a root, it is a popular ingredient in Indian and Asian cooking. Ginger oil is extremely potent so use with high ratios of carrier oil to maximize benefits and minimize reaction from overly concentrated doses.
---
Ginger CO2 Essential Oil Uses
The following summaries are based on common methods of using essential oils and do not necessarily represent every possible use. Many potential benefits may overlap with aromatic, topical, and/or internal uses.
AROMATICALLY
For aromatherapy, dilute in spray bottle or diffuse according to the Instructions Tab. Use of Ginger CO2 essential oil as aromatherapy may:
Offer relief of sadness and stress associated with everyday activities and busy schedules†
Support healthy nervous system function†
Encourage healthy hormone secretions†
Maintain healthy circulation and lung support†
TOPICALLY
To use Ginger CO2 essential oil topically, dilute with carrier oil in a roll-on or storage bottle according to the Instructions Tab. Topical use of Ginger CO2 essential oil may:
Reduce pain associated with muscle injury after exercise†
Reduce spasms, indigestion, and flatulence associated with occasional digestive upset†
Promote relaxation and improve mental outlook†
Help to nourish hair and reduce dandruff†
INTERNALLY
When used under the direction of a medical practitioner or licensed aromatherapist, Ginger CO2 oil may provide numerous internal benefits. Read Instructions Tab carefully before attempting internal use. Properly diluted Ginger CO2 oil used internally may:
Alleviate digestive issues associated with occasional indigestion†
Reduce bacteria associated with food poisoning†
Reduce mucus in throat and lungs associated with the occasional cough or breathlessness†
Help to maintain cardiovascular function and a healthy circulatory system†
Supports a healthy immune response†
BLENDING SUGGESTIONS
Ginger CO2 oil may be used with other essential oils to amplify or improve its potential. Use the following suggested blends to maximize the range of benefits that Ginger CO2 essential oil may provide.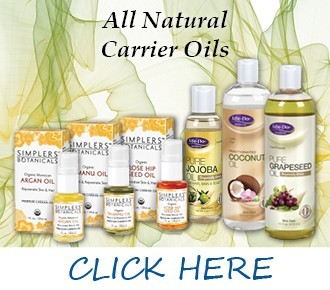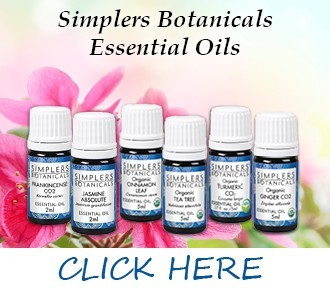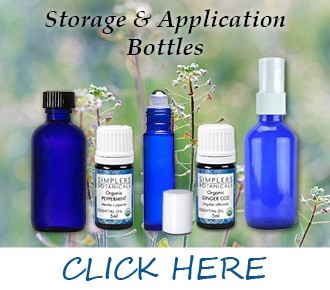 ---
CO2 Extraction Method
A variety of extraction methods are used to create essential oils. These methods include distillation, cold-press, and CO2 extraction. Ginger CO2 essential oil is extracted using the CO2 method.
A more modern extraction method, Carbon Dioxide extraction is achieved through pressurizing the carbon dioxide until it becomes a liquid. The temperature used is 95-100°F compared to the 140-212°F used in distillation. The process creates a thicker essential oil that smells much closer to the original plant source. Some essential oils extracted using the CO2 method may contain additional constituents than their distilled versions.
---
Simplers Botanicals™
Since 1981, Simplers Botanicals™ has led the way in therapeutic quality, certified organic essential oils and herbal extracts. They deliver aromatherapy products the way that nature intended—using effective extraction techniques and quality plants in order to provide true and pure therapeutic-grade essential oils.
They source only the highest quality oils from artisan distillers all over the world, and offer certified organic oils whenever possible. Their oils come from France, Germany, Egypt, Nepal, Madagascar, Albania, Sri Lanka, Morocco, Indonesia, Guatemala, El Salvador, Argentina, Croatia, Australia, Canada and the United States. They are proud to support the farmers in these regions as they work together to provide a superior product to their customers and distributors.
Graduates of the California School of Herbal Studies in Forestville, California, their experienced staff use their reverence for plants, the environment and the planet to blend and bottle each oil with care.
---
Further Reading
Energetic Nutrition does not necessarily agree with or condone the ideas or suggestions expressed in the following external links. We are providing them for informational purposes only.
Ginger Oil: The Pain Relief Oil
Health Benefits of Ginger Root Oil
Aromatherapy Safety Information (National Association for Holistic Aromatherapy)
Risks and Uses of Essential Oils
Is Ingesting Essential Oils Safe?
Essential Oil Safety for Use with Children and Babies
Instructions - Ginger CO2 Organic Essential Oil
ALWAYS PROPERLY DILUTE IN CARRIER OIL BEFORE APPLYING ESSENTIAL OILS DIRECTLY ON THE SKIN.
Ginger CO2 essential oil can be used in multiple ways depending on the desired benefits or results. Suggested carrier oils include jojoba, coconut, or grapeseed oil. Suggested methods represent a few common practices for informational purposes only. See safety precautions for more details.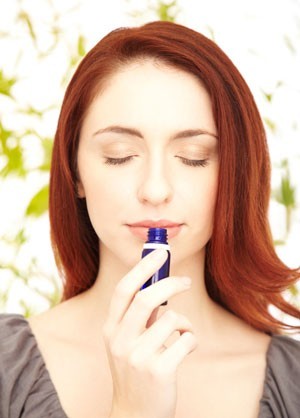 Aromatic Use: Ensure proper ventilation and take several deep breaths. Limit exposure to one or two hours at a time. May be used in these ways:
Use a spray bottle or preferred diffuser and follow dilution instructions.
Inhale directly from the bottle by taking 1-3 deep breaths.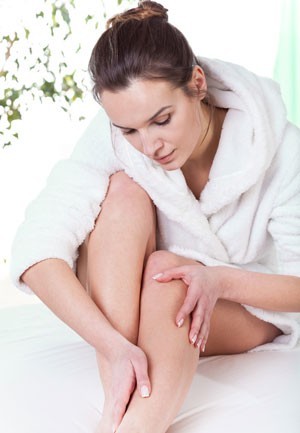 Topical Use: Recommended DILUTION RATIO is 1 drop essential oil per teaspoon (5ml) or more of carrier oil to start.
During first use, always patch test a small area of skin before applying to larger areas. Absorption after application can provide internal and external benefits. May be used in these ways:
Dilute and massage into limbs and other extremities to promote healthy circulation.†
Dilute in carrier oil and massage over affected skin or muscles to reduce pain after exercise.†
Apply and massage into upper and lower abdomen for digestive support.†
For easy application and storage, try our cobalt blue glass roll-on or storage bottles.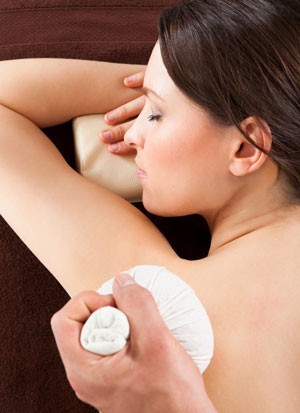 Compress: Stimulate overall or specific areas of circulation, senses, and immune function as a compress. To make a compress, wet a cloth or towel with warm water and squeeze out excess. Then add 2-4 drops of essential oil. Microwave for 20-30 seconds, ensuring it does not get too hot. May be used as a compress for general health and wellness benefits.
Apply to back, neck, and shoulders for stress relief or for lung support.†
Lay across limbs or abdomen for circulation, digestion, and immune support.†
Internal Use: Though the ingestion of specific essential oils, such as Ginger, may be safe under certain circumstance, the practice should only be done under the guidance and direction of a licensed aromatherapist or medical practitioner.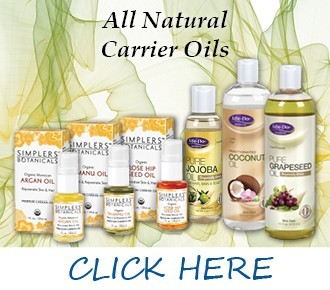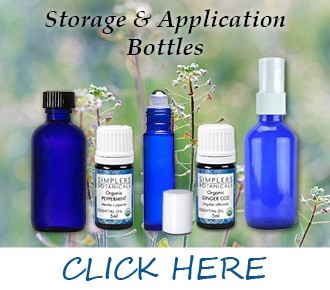 SAFETY PRECAUTIONS:
Essential Oils are extremely concentrated. Always use with care and begin with highly diluted amounts to test for sensitivities. Consult a licensed aromatherapist or physician for additional methods or use.
Always dilute in carrier oil.
DO NOT apply undiluted oil directly to skin.
DO NOT dilute with water (with the exception of using as a compress).
DO NOT apply to eyes, ear canal, or mucus membranes.
If irritation occurs, apply carrier oil, do not add water.
Use in properly ventilated areas and avoid exposure for extended periods.
Avoid during pregnancy.
Store in a cool, dark place.
Keep out of reach of children.
Suggested use of essential oils should not be a substitute for medical advice. Individuals with health concerns or conditions should consult a licensed healthcare provider prior to use.