Sandalwood Australian Organic Essential Oil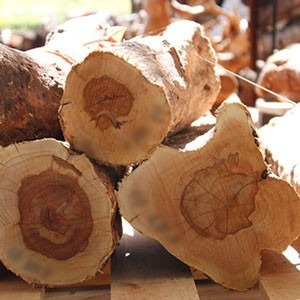 Sandalwood Australian (Santalum spicatum) is a sustainably grown and harvested species used similarly to Indian Sandalwood. Its scent is warm, woody and musky with a light, spicy top note. Works well with facial and skincare blends. Used in aromatherapy for tension, stress and nervousness.†
Sandalwood Australian essential oil is an ancient remedy used for healthy, ceremonial, and other reasons throughout the centuries. It is used for calming nervous tension, promoting healthy skin, and supporting the immune system in addition to its uses in religious traditions.†
Sandalwood from India has been over-harvested and is considered endangered. Use Blue Cypress, Australian Sandalwood, or Australian-grown Indian Sandalwood as a sustainable and eco-friendly alternative. Simplers Botanical Company supports the efforts of United Plant Savers and does not offer products from endangered or at risk plants.
---
Sandalwood Australian Essential Oil Uses
The following summaries are based on common methods of using essential oils and do not necessarily represent every possible use. Many potential benefits may overlap with aromatic, topical, and/or internal uses.
AROMATICALLY
For aromatherapy, dilute in spray bottle or diffuse according to the Instructions Tab. Use of Sandalwood Australian essential oil as aromatherapy may:
Reduce feelings of stress and anxiousness associated with everyday life†
Provide respiratory support†
Boost memory and concentration†
Encourage deep sleep†
TOPICALLY
To use Sandalwood Australian essential oil topically, dilute with carrier oil in a roll-on or storage bottle according to the Instructions Tab. Topical use of Sandalwood Australian essential oil may:
Support nervous and circulatory health†
Promote healthy gums and skin†
Soothe minor and occasional skin ailments†
Relax nerves, muscles and blood vessels†
INTERNALLY
When used under the direction of a medical practitioner or licensed aromatherapist, Sandalwood oil may provide numerous internal benefits. Read the Instructions Tab carefully before attempting internal use. Properly diluted Sandalwood oil used internally may:
Calm nervous system†
Provide antispasmodic and relaxation to tense muscles and organs†
Promote a healthy inflammation response†
Support a healthy circulatory system†
BLENDING SUGGESTIONS
Sandalwood Australian oil may be used with other essential oils to amplify or improve its potential. Use the following suggested blends to maximize the range of benefits that Sandalwood Australian essential oil may provide.
Sandalwood with Lavender for respiratory support†
Sandalwood with Vetiver for mental focus and concentration†
Sandalwood with Geranium Rose for skin health†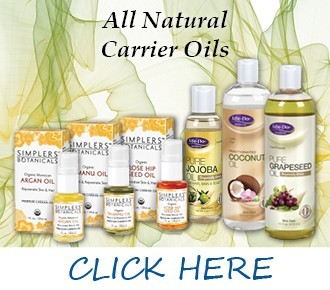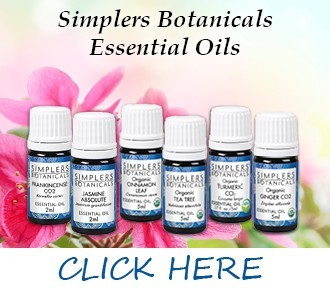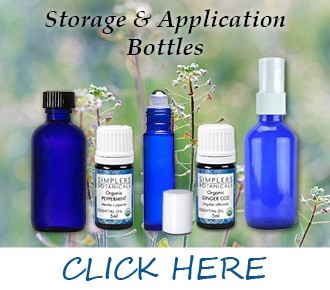 ---
Distillation Extraction Method
A variety of extraction methods are used to create essential oils. These methods include distillation, cold-press, and CO2 extraction. Sandalwood essential oil is extracted using the distillation method.
Steam distillation is the most common method of extracting essential oils. Distillation forces the water portion of the plant (hydrosol) apart from the volatile (essential) oil. The essential oil transfers into a cooling chamber. The quality of the resulting oil depends on many factors—including the growth methods of the plant and the process and experience of the distiller.
Each plant yields a different volume of oil during the distillation process depending on its chemical properties. If a particular essential oil retails at a higher price, it is because more plant was required to result in that amount of oil.
---
Simplers Botanicals™
Since 1981, Simplers Botanicals™ has led the way in therapeutic quality, certified organic essential oils and herbal extracts. They deliver aromatherapy products the way that nature intended—using effective extraction techniques and quality plants in order to provide true and pure therapeutic-grade essential oils.
They source only the highest quality oils from artisan distillers all over the world, and offer certified organic oils whenever possible. Their oils come from France, Germany, Egypt, Nepal, Madagascar, Albania, Sri Lanka, Morocco, Indonesia, Guatemala, El Salvador, Argentina, Croatia, Australia, Canada and the United States. They are proud to support the farmers in these regions as they work together to provide a superior product to their customers and distributors.
Graduates of the California School of Herbal Studies in Forestville, California, their experienced staff use their reverence for plants, the environment and the planet to blend and bottle each oil with care.
---
Further Reading
Energetic Nutrition does not necessarily agree with or condone the ideas or suggestions expressed in the following external links. We are providing them for informational purposes only.
Sandalwood Oil Benefits and Uses
Sandalwood Oil: Calming and Beyond
Aromatherapy Safety Information (National Association for Holistic Aromatherapy)
Risks and Uses of Essential Oils
Is Ingesting Essential Oils Safe?
Essential Oil Safety for Use with Children and Babies
Instructions - Sandalwood Australian Organic Essential Oil
ALWAYS PROPERLY DILUTE IN CARRIER OIL BEFORE APPLYING ESSENTIAL OILS DIRECTLY ON THE SKIN.
Sandalwood oil can be used in multiple ways depending on the desired benefits or results. Suggested carrier oils include jojoba, coconut, or grapeseed oil. Suggested methods represent a few common practices for informational purposes only. See safety precautions for more details.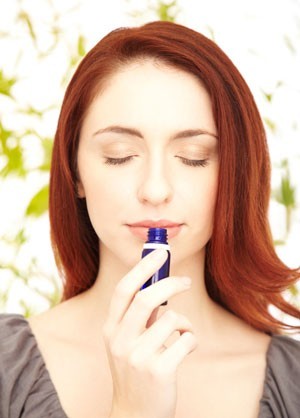 Aromatic Use: Ensure proper ventilation and take several deep breaths. Limit exposure to one or two hours at a time. May be used in these ways:
Use a spray bottle or preferred diffuser and follow dilution instructions.
Inhale directly from the bottle by taking 1-3 deep breaths.
Put 1-2 drops on a shirt collar or pillow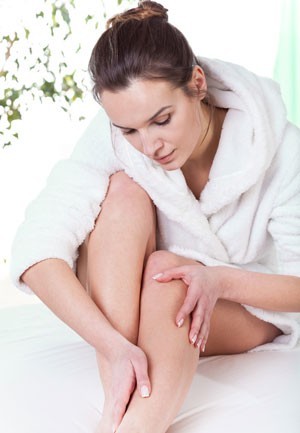 Topical Use: Recommended DILUTION RATIO is 1 drop essential oil per teaspoon (5ml) or more of carrier oil to start.
During first use, always patch test a small area of skin before applying to larger areas. Absorption after application can provide internal and external benefits. May be used in these ways:
Dilute in carrier oil and massage over affected skin or muscles.†
Add to a massage blend and rub into neck, forehead, and behind ears for mental focus and concentration.†
For easy application and storage, try our cobalt blue glass roll-on or storage bottles.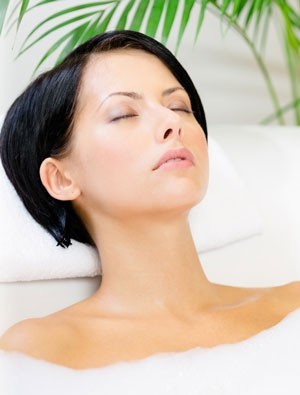 Bathing or Compress: Stimulate overall or specific areas of circulation, senses, and immune function with bathing or as a compress. May be used in these ways:
Add 5 drops Sandalwood oil per 1 Tablespoon (15ml) of carrier oil to a bath to experience both aromatic and topical benefits.
Make a compress using a warm, wet cloth, and then add 5-10 drops of oil. Microwave for 20-30 seconds. Test temperature to make sure it is not too hot. Lay towel across chest, back, or affected muscles or skin.
Internal Use: Though the ingestion of specific essential oils, such as Sandalwood, may be safe under certain circumstance, the practice should only be done under the guidance and direction of a licensed aromatherapist or medical practitioner.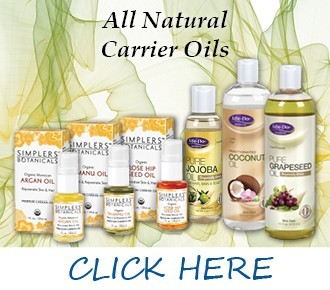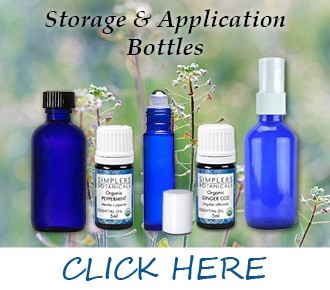 SAFETY PRECAUTIONS:
Essential Oils are extremely concentrated. Always use with care and begin with highly diluted amounts to test for sensitivities. Consult a licensed aromatherapist or physician for additional methods or use. .
Always dilute in carrier oil.
DO NOT apply undiluted oil directly to skin.
DO NOT dilute with water (with the exception of using as a compress)
DO NOT apply to eyes, ear canal, or mucus membranes.
If irritation occurs, apply carrier oil, do not add water.
Use in properly ventilated areas and avoid exposure for extended periods.
Store in a cool, dark place.
Keep out of reach of children.
Suggested use of essential oils should not be a substitute for medical advice. Individuals with health concerns or conditions should consult a licensed healthcare provider prior to use.